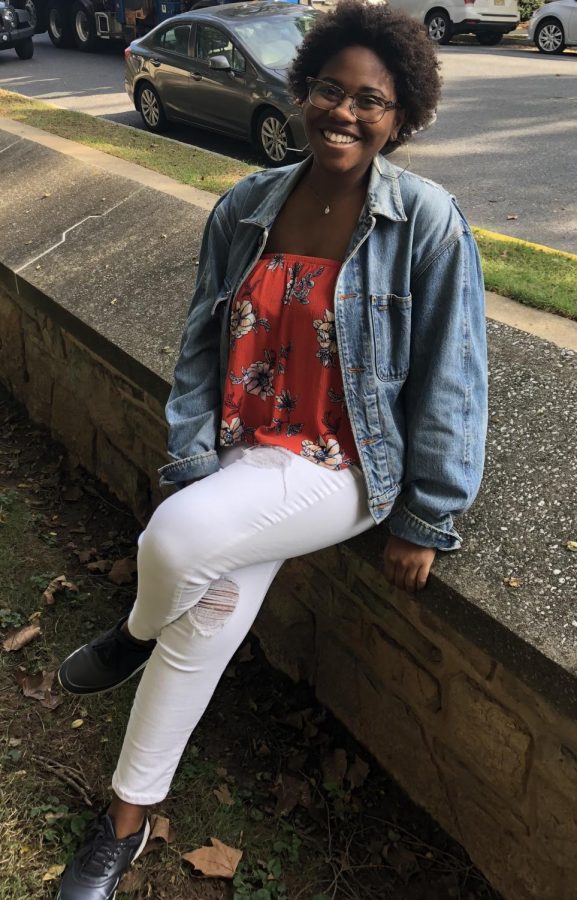 Major: While Jenna is currently undeclared, she is interested in pursuing a double major in political science and Africana studies
Hobbies: On campus, Jenna is involved with the Black Student Union (BSU), the Latin American & Caribbean Club (LACC) and F.R.U.I.T. In her free time she also enjoys hanging out with her friends, watching Netflix and anything involving music. 
Fashion Inspiration: "Yara Shahidi and Zendaya [inspire me] because they both love to take risks in their fashion choices and don't follow the trends; instead, they create their own."
Favorite Color: Jenna's favorite color is orange and she loves to wear orange items as well.
Favorite Pieces: In order to complete an outfit, Jenna's go-to piece is a jacket because "it can make an outfit pop."
Favorite Stores: Jenna has a variety of favorite stores which include Forever 21, PacSun and TJ Maxx. Jenna considers these her favorite shops because "they carry nice, individual pieces that I can mash together to create my look." 
Describing their Style: "My style is always changing because I am always changing. I want my style to evolve and grow as I do. It represents where I am at a certain time in my life." 
Fashion Motto: "Don't let society dictate what you can and cannot wear. Live your best life and look great doing it."