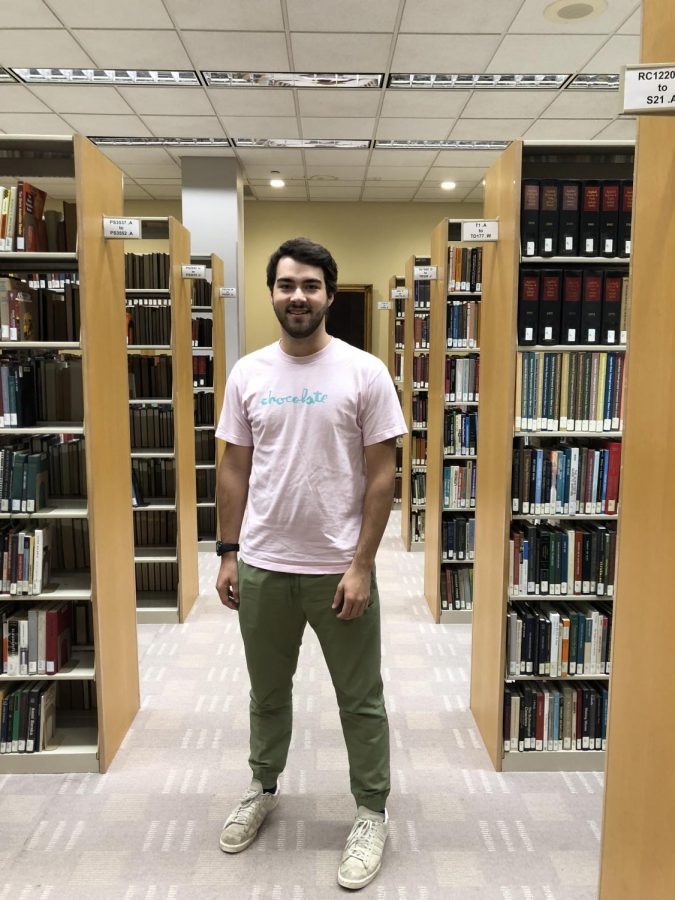 Major: Noah doesn't have a major yet, but he is interested in green energy, sustainability, international studies, photography and humanities. 
Hobbies: On campus, Noah is involved with the ultimate frisbee team. Additionally, Noah enjoys writing creative stories and taking pictures. 
Fashion Inspiration: Noah does not have a fashion inspiration. Instead, he finds clothes and likes to make it work. 
Favorite Color: His favorite color is a very deep blue like the Pacific Ocean. Regarding fashion, Noah likes to wear red and black, which he feels contrast well with each other. 
Favorite Pieces: Noah enjoys wearing shorter shorts, because he feels legs are an underrated part of the male physique. Also, he likes black overalls from Urban Outfitters. 
Noah says, "I like wearing clothes that stand out, have a pop of color, or are simply different than the norm."
Favorite Stores: Noah likes Uniqlo, a Japanese brand with only a few stores in the U.S., because of their simplistic yet elegant design for a goal of fashion and function.
Describing their Style: "I make subtle statements. I may wear darker colors but with a hint or a flash of color. I also try to be unique, wearing clothes or patterns that normally people might not wear."
Fashion Motto: "Stand out from the crowd."