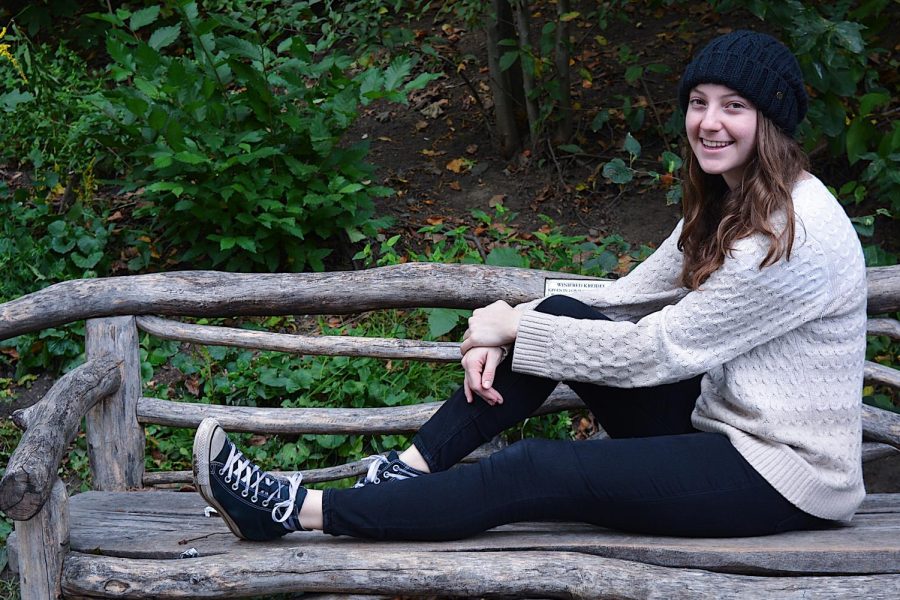 Major: Anna is undeclared, but she is interested in majoring in international studies. Hobbies: On campus, Anna is involved with the swing dance club, WDCV, film club and equestrian team. In her free time, she enjoys listening to music and watching Netflix.
Fashion Inspiration: Noora or Eva from the show Skam. Anna explains, "I watched Skam a lot while at boarding school and my mom wasn't around to judge my fashion choices, so I kind of just molded my wardrobe around their vibes."
Favorite Colors: Anna enjoys burgundy or a deep green. "They are just such calm colors," Anna said, "they're the colors that I feel like flatter me the best."
Favorite Stores: There are no stores that Anna specifically shops at. "I get most of my clothes from the sales section, and I love thrift stores," Anna said.
Favorite Pieces: Anna's go-to look is a pair of black high-top Converse matched with skinny jeans, and either a black t-shirt or burgundy sweater. 
Describing their Style: "Hipster-meets-hippy-meets-prep-school-in-the-fall."
Fashion Motto: "Do I feel like a Hozier song?"