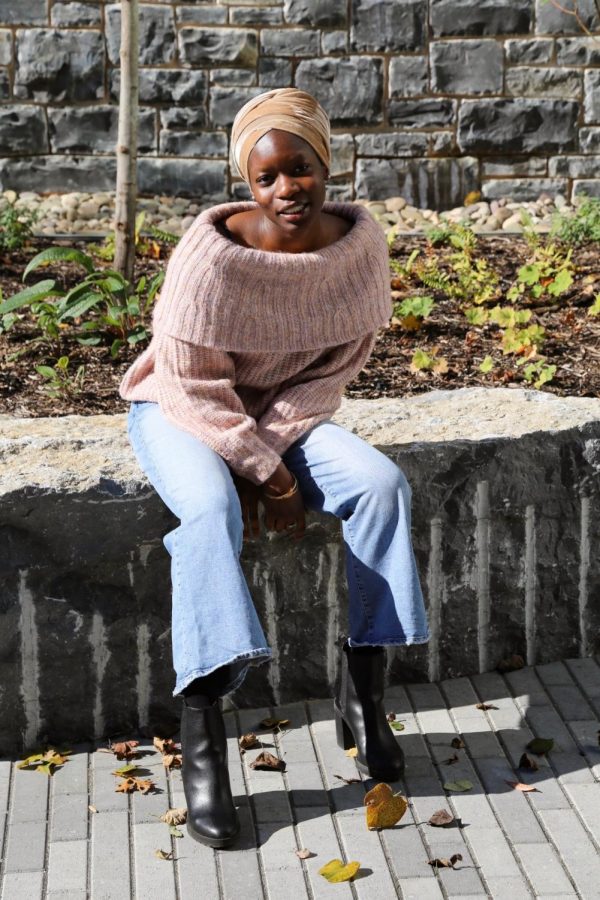 Majors: Titi is a French and Francophone studies major with a health studies (HEST) certificate.
Hobbies: On campus, Titi is a member of the Dickinson Women of Color (WOC) Summit Planning Committee. She is also part of the Dickinson Christian Fellowship (DCF).
Titi also enjoys singing and cooking in her free time. 
Fashion inspiration: While she doesn't have a specific fashion inspiration, Titi says, "I do my best to be myself and hence my style is distinctive, it cannot be defined by anyone."
Favorite Color: Tit's favorite color is black because, "It's a color I feel empowered in" she explains. "It's also an inviting color, anything goes with it," she added.
Favorite Pieces: Titi loves wearing Gele, Yoruba head-wraps and scarves. 
"I enjoy displaying my culture in my everyday look, hence why I enjoy wearing different forms of Gele," she said, "scarves are a great accessory for simple looks."
Describing Her Style: "My style is simple, chic and very much 'Titilope.' It's always changing," Titi explains. 
Fashion Motto: "'I cannot come and kill myself,' it's a Nigerian saying to express that I will not allow someone or something to overwhelm me with stress and anxiety," Titi states. 
"Thus, in regard to my style, I try to keep it simple and not stress about trying to impress anyone. As long as I am happy with my appearance, I am ready to go."