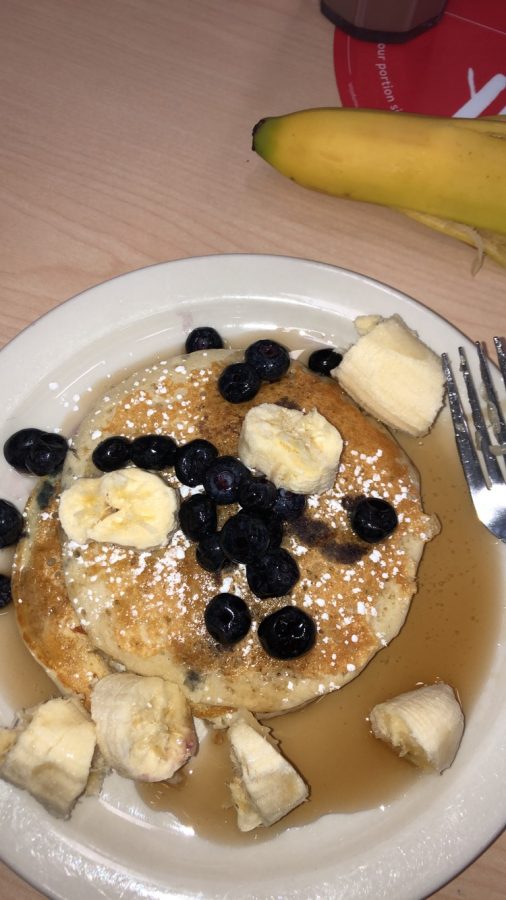 A classic Sunday brunch special in the cafeteria is delicious buttermilk pancakes from the grill. If the Caf feels extra fancy, they may add chocolate chips, but most of the time they are plain. The buttery pancakes usually satisfy my appetite, but the other day I decided to spice them up a bit. 
I figured a dessert pancake would be a great treat for a Sunday morning, so I eagerly grabbed the powdered sugar from the waffle-making bar. After adding powdered sugar to the pancakes, I decided I should probably add some healthy ingredients to my meal. 
As I searched the Caf for different topping options, I spotted the blueberries next to the different yogurts. I grabbed two scoops of blueberries and put them on top. Next, I searched through the wide variety of green bananas, and cut one up into slices for my pancakes. To add the finishing touch, I drenched the pancakes in maple syrup. 
My breakfast creation was a perfect combination of health and sugar, and I was full after devouring the exquisite pancakes.