Lights, Camera, Action: New Club on Campus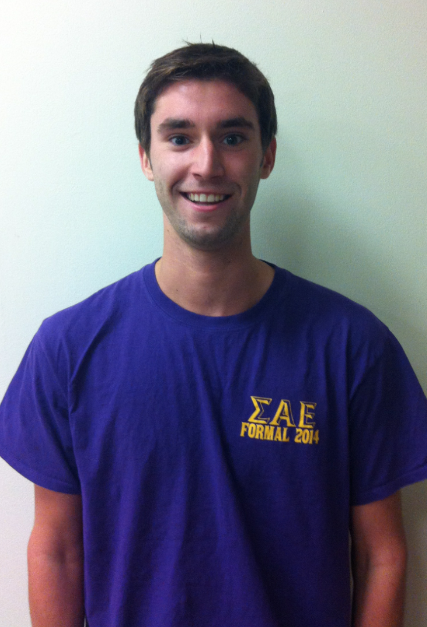 This semester, senior Charlie Lietner decided to try and fill a void at Dickinson College by starting a Film Club. Lietner expressed his view that there is definitely an interest in film at Dickinson, shown in the increase of students minoring in film, however, there is no organized group as of yet dedicated to this subject.
Lietner's original idea for the club was to create a "production based club where you get a bunch of people interested in film making" and "churn out short films". He wants "to get a little more of the creative process into it as well" meaning everything from "pitching your idea, to writing the screenplay, to doing storyboards…to shooting, all that".
He wanted to have a group that could meet to make films regardless of if they were good or not, but just to get some practice making films. Lietner asked Professor of English and Film Greg Steirer to weigh in on the idea and be the club moderator.
Steirer said that this club was a great idea since there "seems to be a ton of interest on campus" but "that interest seems to be kind of scattered" this would be a way of "bringing it all together and creating a coherent force for film on campus…to bring students together and create a community".
Steirer suggested that they make the club's agenda "bigger, trying to involve students and faculty who loved film but didn't want to make film" as well as those interested in producing. Steirer thought it would be good to make a "central meeting space for everyone interested in film". This could help to sustain the club, since according to Steirer there have been a few film clubs in the past that were not sustained after their founders graduated.
For example, if a student was making a film but was lacking actors this could be a central source for all sorts of contributors to meet, produce, and collaborate. Steirer said he thought it would also be a good way to bring together the various faculty members involved with film on campus since they are mostly in different departments.
With this in mind Lietner revised the idea of what the club would become to hopefully draw people from multiple fields to the club and make it a hub for film interest in general. By involving more people from different fields it would also allow for the production process to be dispersed to numerous people with various talents as well as attracting a larger group of people.
Lietner says that to be part of the club you don't have to be a film "guru" they just want people interested in film in any way–"anybody and everybody would be great" he says. Lietner also hopes to bring in guest speakers he says it would be great to get "more alumni in the industry to come back and teach, what the process is like". Similar to the speaker Ed Ricourt, screenwriter and Dickinson alum, who came to speak on campus last year.
The club plans to use equipment from the Media Center since they have a wide host of film equipment available for students. Lietner says the "media center has really good stuff" they can teach you how to use "steady cams and all that stuff". This will allow the club to actually produce high quality film as well as teach members how to use film equipment. Lietner says that he wants the club to be the "epicenter for film on campus".
They are in the process of getting the club approved by senate, which involves getting at least 15 members and submitting a constitution. As of now they only have about 8 members, partly because the club's constitution was still in the process of being written until recently.
They hope to gain more members for the club by talking to different departments on campus that would be relevant to making films, like the theater department, English department, etc. They also plan to make posters to post on campus and spread the idea by word of mouth.