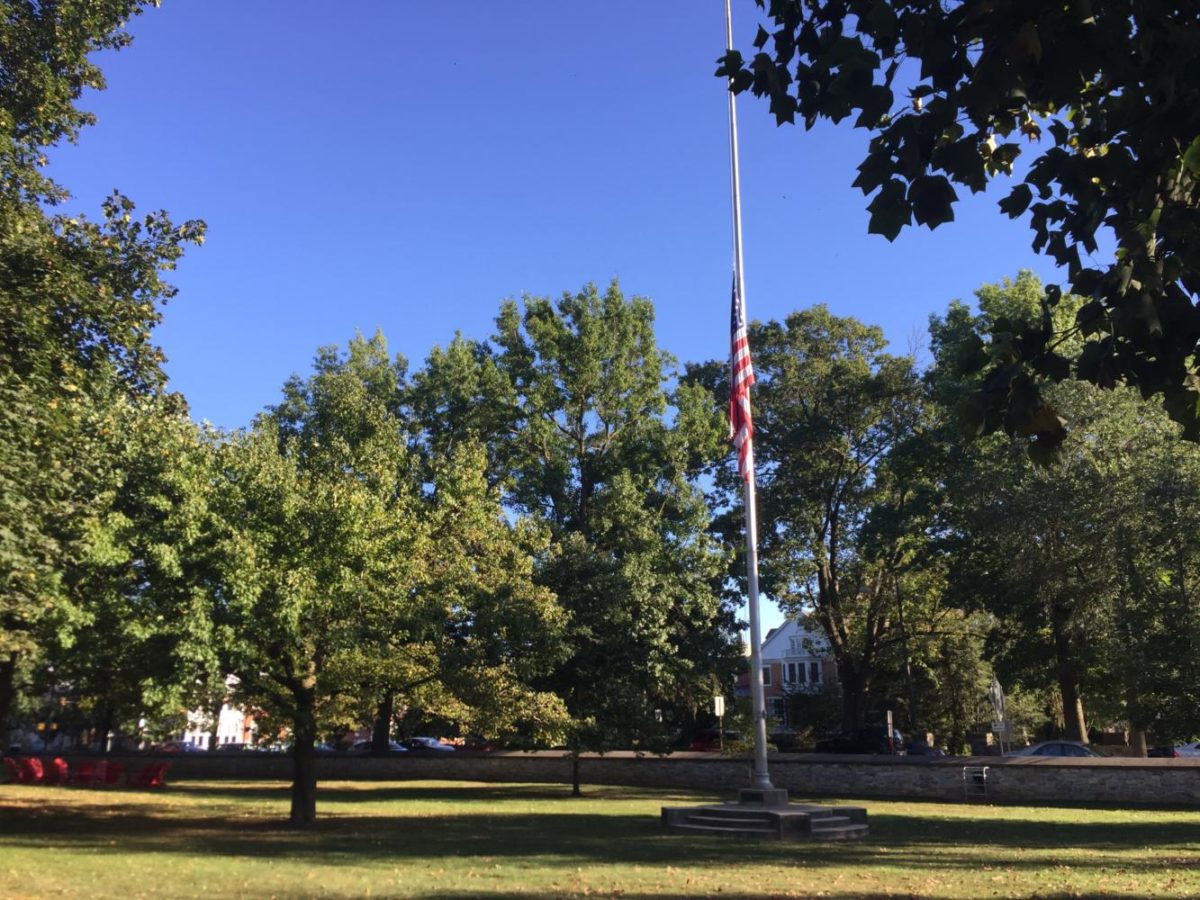 In accordance with orders issued by President Donald Trump and Pennsylvania Governor Tom Wolf, Dickinson's American flag has been lowered to half-staff in honor of the victims of the recent tragedy in Las Vegas, which has been regarded as one of the deadliest mass shooting in recent American history, according to an article published by the New York Times on Oct. 2.
Dee Danser, Chief of Public Safety, received notice of the order to lower commonwealth and national flags to half-staff on Monday, Oct. 2, following the previous day's shooting. The shooting, which occurred at the Route 91 Harvest Festival in Las Vegas, Nevada, left at least 59 dead and 527 injured, according to the same New York Times article. After receiving the notification, Danser asked the facilities department to lower the flag to half-staff.
Directions to lower the Dickinson flag to half-mast are determined by national and state orders in accordance with the U.S. flag code. According to this code, the president and governor each have the formal right to order flags to be lowered to half-mast. The U.S. flag code stipulates that the American flag must be lowered on particular holidays: Peace Officers Memorial Day, Memorial Day, Patriot Day and Pearl Harbor Memorial Day, as well as in accordance with orders of the president or governor.
The president is specifically granted the right to lower the flag to half-staff to honor fallen public officials, though proclamations have been issued to lower the flag to half-mast following recent tragedies including the Boston Marathon and terror attacks in Paris and Brussels.
Dickinson's flag last flew at half-mast on Patriot Day on Monday, Sept. 11 after it was lowered by the ROTC color guard.