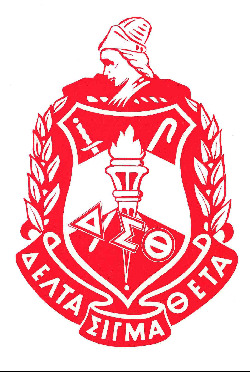 Delta Sigma Theta Sorority will again establish itself on Dickinson's campus after 11 years of absence, with hopes of higher student involvement and an expansion of Greek life at Dickinson. 
Dickinson College and Gettysburg College will share the Upsilon Delta Chapter—the first time the two colleges will combine their Greek life.
According to Delta Sigma Theta Sorority Inc.'s website, their purpose is to "…provide assistance and support through established communities and local communities throughout the world." 
Anna Baldasarre, director of sorority life and leadership programs, explained that in 2007, the Upsilon chapter of Delta Sigma Theta was established on campus, but a lack of membership forced the chapter to close. When asked about what prompted the sorority's reestablishment, Baldasarre said "Our previous positive relationship with the organization and a strong student interest assisted in the reactivation process."
The sorority was established in 1913 by students at Howard University and is made up of predominately black, college-educated women. The organization also focuses on global diversity, as they have "1,000 collegiate and alumnae chapters located in the United States, England, Japan (Tokyo and Okinawa), the Virgin Islands, Bermuda, the Bahamas, Jamaica and the Republic of Korea."
The sorority, which is one of nine Greek life organizations under the National Pan-Hellenic Council (NPHC), will be the only female chapter on campus under the council. The sorority will be one of two NPHC organizations on campus along with Kappa Alpha Ksi Fraternity, according to Baldasarre. 
To ensure that the sorority remains on campus permanently, Baldasarre said that conversations between the national sorority and Gettysburg representatives determined that a conjoined chapter between Dickinson and Gettysburg would best support the student members.
Because of Dickinson's decline in Greek life on campus, Baldasarre said the Division of Student Life, along with other staff and students, will be deliberate when considering adding new fraternities and sororities to the Dickinson community. 
Baldasarre also says that the office "will be identifying groups that value inclusivity, leadership development, philanthropy and service, and who meet the interest and needs of our current students." Baldasarre adds that Bronte Burleigh-Jones, vice president of finance and administration, is a Delta member and "…has been instrumental in helping the sorority return to campus."
When asked about the reestablishment of the sorority on campus, Shea Player '22, whose grandmother and great-grandmother were both Howard College graduates and members of Delta Sigma Theta, says "I think it's amazing that Dickinson is joining Gettysburg College to create a chapter of the sorority. It shows that Dickinson strives to be diverse but also inclusive."
"Being in a sorority is an experience like no other," adds Player. "I would imagine that for students like me, who have family members part of Delta Sigma Theta, are voracious about the situation." 
Delta Sigma Theta will be a new addition to special interest housing for students of color and other minority groups. 
An information session was held on Tuesday, Oct. 2, in Denny Hall for those interested in joining the sorority.