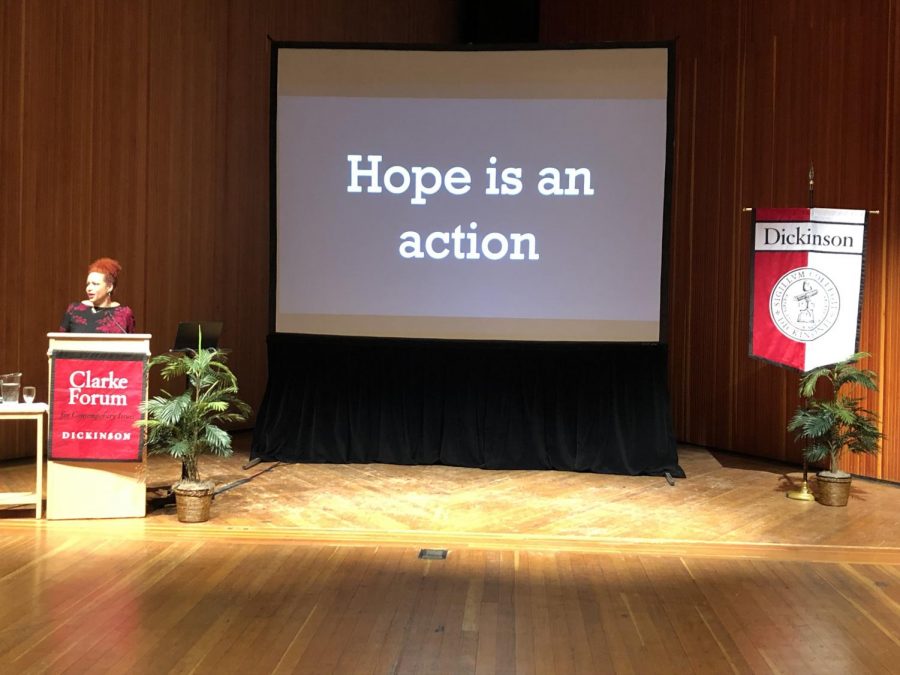 A New York Times journalist spoke about segregation in American public schools and argued that "none of this [segregation] is accidental"  during a Clarke Forum event.
Nikole Hannah-Jones, an award-winning journalist, wrote an opinion piece titled "Choosing a School for my Daughter in a Segregated City" in 2016, in which she writes about voluntarily placing her child in a predominately low-income school in New York City. 
Hannah-Jones also won a Peabody Award for her reporting for the podcast "This American Life," for which she covers segregated school systems. 
Neah Straker '20, an educational studies major, attended dinner in the Clarke Forum house before the event. She was interested in attending because of increased racial tensions on campus. "Nobody wants to talk about it. I know it's a sensitive subject for everybody, but we have to realize we aren't trying to pinpoint an individual, we are trying to pinpoint the system," said Straker. 
The presentation highlighted the experiences of students of color forced into segregated schools with fewer resources and academic privileges than predominately white schools. Hannah-Jones also pointed out the large proportion of white students at Dickinson who did not attend integrated schools. 
Leda Fisher '19, Clarke Forum student project manager, said "students have to make the decision" whether or not to go to a predominately white institution." 
"In terms of her [Hannah-Jones'] educational choices in New York City, it's more also about the class elements and what quality of education is available for students who go to primarily black and brown schools," said Fisher.
Straker said "if people would just come with an open mind and listen to someone else's perspective, it may ease the tensions a little bit… That kind of makes you think 'next time I interact with someone who looks like that, maybe I'll act differently.'" 
Ainslie Davi '22, who attended a predominantly-white high school, said the Dickinson community could benefit even from "just being aware of it [segregation]." 
"People, such as myself, are not aware of it because we are white, and we don't go through these things every day that people of color go through," Davi said.
Fisher said she wanted to invite Hannah-Jones two years ago to speak at the Clarke Forum as part of a program on school desegregation, but she was too expensive. "This event [Modern Segregation] happened without my knowledge, but I saw her name and I thought, 'that looks really familiar' and realized she's the one we wanted for school desegregation," Fisher said. 
Hannah-Jones' presentation on Feb. 5 was part of the Morgan Lecture, Kappa Delta Pi Spring Forum and the Martin Luther King Jr. Symposium. The lecture was sponsored by the Morgan Lecture Fund and co-sponsored by Dickinson's chapter of Kappa Delta Pi, the International Education Honor Society, the Popel Shaw Center for Race & Ethnicity, the Churchill Fund, the Department of English, the Women's & Gender Resource Center and the Office of Institutional Effective & Inclusivity. To read more of Hannah-Jones' work, visit The New York Times website.