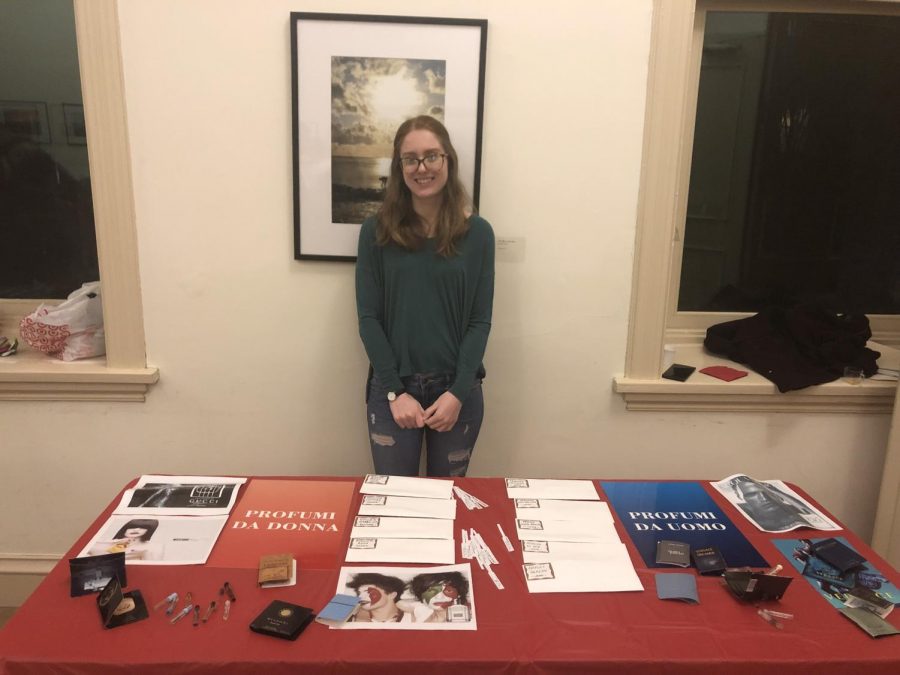 Dickinson's Italian department recently hosted "Flavors and Aromas of Italy" which was a "celebration of the diversity and richness of Italian regional cuisine" according to Luca Lanzilotta, senior lecturer of Italian.
The event, which was led by members of the Italian club, featured samples of foods from 16 out of the 20 regions in Italy. Apart from traditional foods, there was a table featuring "bizarre foods" such as a type of sea snail called Scungilli, and another table with Italian colognes and perfumes. "The event allows us to showcase a lot of Italian products that the Dickinson community is completely unaware of" Lanzilotta explained.
Lanzilotta purchased most of the foods from Italy during his winter visit.  
The students of the Italian club chose a region of Italy they wanted to represent at the event and taught guests about the food from that particular area. Federica Medori, overseas language assistant, chose the region of Umbria because it is the closest to her home region of Marche. "We have almost the same food and same dialect, and I know their food very well" she explained. 
Numerous members of the Dickinson community attended the event, including students, professors and alumni. Sadie Fowler '22, says her favorite part was trying the snails at the bizarre foods table. "It's not something you'd associate with Italian food and it was a fun culinary adventure," she said. 
Ashlan Houser '22 preferred the dessert Loacker from the region of Friuli-Venezia Giulia because they "taste exactly like vanilla wafers which were my favorite as a child." 
Anna Harvey '22 liked the Cioccolato di Modica from the region of Sicily because "it was some of the best chocolate I've ever had." 
The Italian club has hosted previous events that highlighted cultural elements of Italy. Lanzilotta feels that Italian events are important for the campus community because, "many students have had Italian-American cuisine without ever experiencing the diversity of authentic Italian products." He explained that the objective of these Italian events is to provide an understanding of the importance of authenticity. 
The event was held in the Stern Center on Feb. 15.