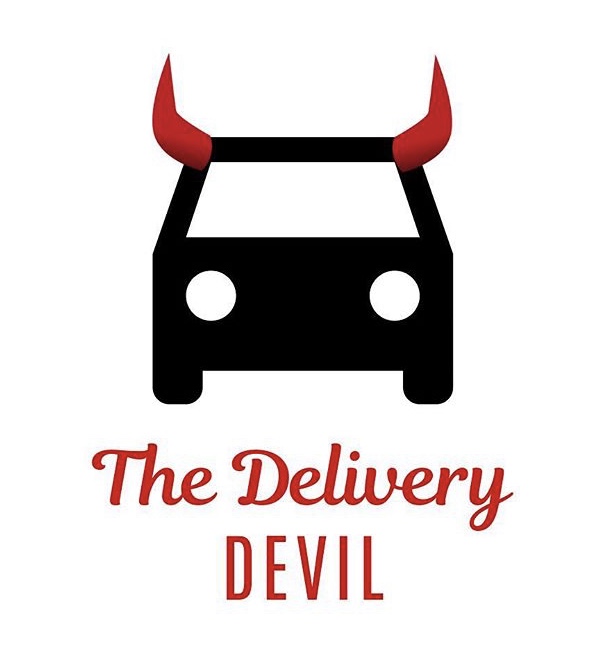 A new student-led food delivery system has started on campus and will deliver "food from pretty much anywhere in the area," according to Erika Bloes '21, one of the creators. 
Connor Ringwalt '21, the other creator, was inspired to start "Delivery Devil" after he could not find an on-campus job that fit his schedule and "had the desire to start my own business." Ringwalt then contacted Bloes because they are both on Dickinson lacrosse teams and they could take turns delivering food if one of them were at practice. 
The delivery fee is three dollars, and hours of service are determined by their availability, according to the company's Instagram post from March 14.
Students can order food for delivery from various restaurants and stores in the Carlisle area.  Bloes said that they have secured 28 locations for delivery options including Chipotle, Red Robin and the Carlisle Diner.
Delivery Devil's service runs through Instagram's direct message service and payment can be made through the Venmo app. Customers can order their food through the restaurant's website, if the restaurants accept online payment, as long as they send receipts to Delivery Devil's Instagram.
Bloes said that once she or Ringwalt receive the order message, they go to the restaurant and pick up a customer's food, and the customer receives a request for a delivery fee payment through Venmo.
Bloes said that "the most efficient way of delivery is when a customer orders from a place that utilizes online ordering," however Delivery Devil can use their Venmo card to pay for orders at some locations. In these cases, the customer would reimburse Delivery Devil through Venmo. 
Delivery Devil has also started a grocery pickup service because, "we understand that many students do not have access to their necessities offered exclusively by places like Walmart or Giant," said Bloes. 
Bloes said she and Connor reached out to Sherry Ritchey, visiting lecturer in  international business and management, for advice because of her experience in the business world. "She provided us with great support and some valuable points of consideration," Bloes said, "she put us into contact with the Idea Fund who we have had some communication with." 
In a Dickinsonian article published in 2016, two students attempted to start a similar service called "The Big Delivery." However, the service is no longer in operation. Bloes and Ringwalt said their "passion for business" and growing customer interest will keep their business successful. "[W]e are doing everything in our power to alleviate any stress our classmates might have regarding dining options in an efficient… way," said Bloes. 
Bloes said that, for now, Delivery Devil will be run by her and Ringwalt, but the possibility of hiring other students may happen "in the near future." 
Delivery Devil Instagram is @thedeliverydevil.