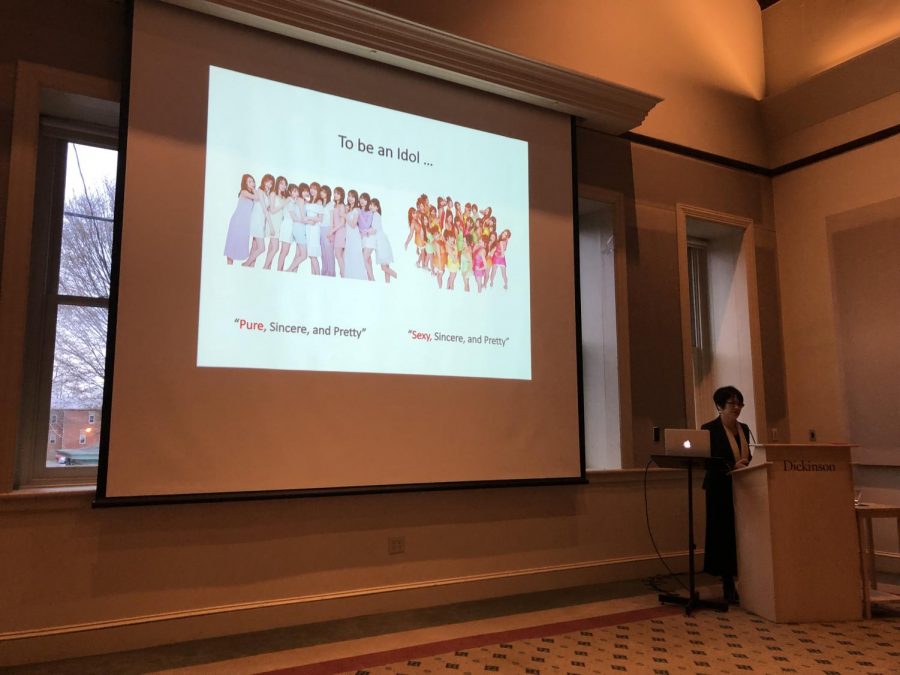 A professor presented her research on the adult video and sex work industry in Japan and highlighted the "ambiguity between consent and coercion" at a lecture on Monday, April 8.
Dr. Akiko Takeyama, associate professor of anthropology and women's, gender and sexuality studies from the University of Kansas, gave the talk "Labor, Sex, and Justice in Japan's Adult Video Industry" as part of the 2019 Donald W. Flaherty Lecture — an annual event sponsored by the East Asian studies department. 
Takeyama researched the sex-entertainment industry in Japan, where she researched for her second book "Contract-Based Sex Work." In the book, she describes contracts as a new concept in the sex industry and explains the legal differences between sex work and pornography, which is considered freedom of speech. 
Takeyama discussed sex-entertainment concepts in Japan and explained how young women are tricked into joining the modeling industry but instead are forced to perform in pornographic videos. She also mentioned a 2015 court case in Japan where a woman said she did not agree to perform in pornography and wanted to break her contract after being forced to perform in a video. Takeyama spoke about persistent gender inequalities in Japan's entertainment industry and said, "women have to listen and act on male desires."
Students who attended the lecture reacted positively to Takeyama's research. 
Trent Taber '19, an international studies major, said the talk was "very informative" and "cover[ed] the ramifications of contract work in Japan and how sexual labor has gone under the rug until this point." Taber said he was "definitely looking forward to whatever else comes out of her research."
Mina Nguyen '19 said the topic was difficult but she "came to this [event] not expecting it to relate to something I am working on and I found it really interesting." Nguyen appreciated the topic's discussion through an "academic lens" because "it doesn't make it uncomfortable for those listening," she said. Nguyen also highlighted the importance of the discussion because "it's not just a problem isolated to Japan, it's very much a problem in the U.S. It is a problem on the global scale especially given how it's taken route on the internet," she said. 
Most students in attendance were required to go for the class Japanese Society, taught by Associate Professor of East Asian Studies Shawn Bender. Bender assigned Takeyama's book to his class and she visited his class for a discussion on her work. 
"In terms of the book, it's a very kind of nuanced explanation of what it means to be a person in the economy where your chances for success are forced to rely on yourself and be an entrepreneur of yourself in order to make it," Bender said, and explained that Takeyama's book contrasted the stereotypes of Japanese employment. "It is very beneficial," Bender said of Takeyama's work. He also highlighted Takeyama's cross-cultural comparisons and said "I think it's a nice kind of twist… thinking about things from different perspective[s] and that could add to thinking about certain issues."
The Flaherty Lecture was held on Monday, April 8 at 7 p.m. in the Stern Center Great Room.