Men's Basketball Falls to Muhlenberg in Conference Opener
The Dickinson College men's basketball team fell 76-52.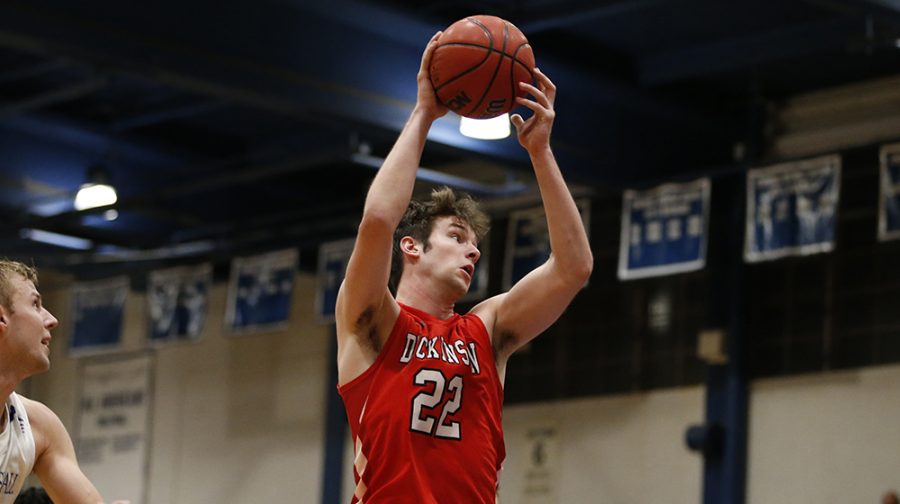 Sammi Werner '21, Sports Editor
December 5, 2019
The opening of the centennial conference began with Muhlenberg Tuesday, Nov. 26 for the Dickinson College men's basketball team where they faced unfortunate defeat. They had 76-52 loss.  
Muhlenberg took off early pulling into a 7-2 lead. They then maintained this lead going into the half even though the Red Devils fought to try and catch up. Going in to the half, Dickinson was down by 8, with a 27-35 score. This then brought the men in to the second half where Muhlenberg took off topping the Red Devils in this quarter by 16. 
Three men led the way for the night with 8 points each. They were Ryan Robinson '22, Onye Okoro '22, and Adam Drummond '22. Okoro led the team in rebounds with 5. Assists were made by Drummond most often with 5 up on the board and followed right behind Okoro with 4 rebounds of his own.  
This brings the men's overall record to 0-4.