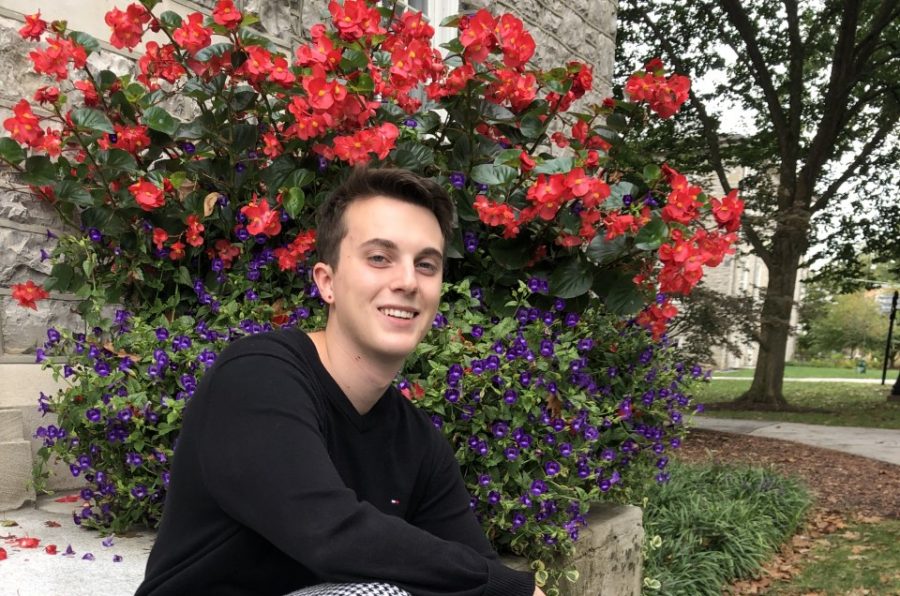 Jacob is a junior at Dickinson and a double major in international studies and Italian studies, along with a minor in political science. During his first two years at Dickinson, Jacob has served as the 
Associate News Editor (2018), Associate Managing Editor (2019), and Managing Editor (2019-20) of 
the 
Dickinsonian
. Originally, he had planned to study abroad for the entire 2020-21 
academic year in Bologna, Italy, but the current pandemic has forced study abroad programs to temporarily shut down. So, he will return to 
the 
Dickinsonian
 this fall as Senior Reporter. 
Outside of the newspaper and academics, Jacob is a Resident Advisor (R.A.), tour guide for Admissions, member of the Italian club, member of the Queer Student Union (QSU)
, and a supervisor at the campus library. He is excited to return to campus this August and continue his work with the newspaper!
Jacob DeCarli '22, Senior Reporter
Nov 20, 2020

Plans for Spring 2021 Women of Color Summit Return After Last Year's Cancellation

(Story)

Nov 05, 2020

McAvoy Files New Complaint in Response to College's Motion to Dismiss Lawsuit

(Story)

Nov 05, 2020

Political Science Professors Present Virtual Event "Election 2020: The Day After"

(Story)

Oct 08, 2020

College Welcomes New Vice President of College Advancement: Carlo Robustelli

(Story)

Aug 21, 2020

Students and Faculty Embark on a Remote Fall Semester

(Story)

Jun 22, 2020

Black Student Union Starts Petition to Disarm DPS

(Story)

May 09, 2020

New Archive's Project Set to Collect Dickinsonians' Perspectives of the Pandemic

(Story)

Apr 22, 2020

College Agrees to House UMPC Doctors and Nurses

(Story)

Mar 19, 2020

Researcher Presents on Incompetency Elements of Disney Films

(Story)

Mar 19, 2020

"You Almost Feel Guilty Being Alive" Stellfox Prize Winner Reflects on Life Changing Career

(Story)

Oct 03, 2019

"This is What Democracy Looks Like!" Students Protest Climate Change

(Story)

Sep 26, 2019

New Major Surges in Popularity

(Story)

Sep 21, 2019

2019 Priestly Award Winner Presents Research on Microbial Communities

(Story)

Sep 12, 2019

Changes in Dining Services Offers More Food Variety

(Story)

Sep 12, 2019

Let's Get Reel: IT Chapter 2

(Story)

Sep 12, 2019

Popel Shaw Center Celebrates Five Years of Operation

(Story)

May 12, 2019

Student Backlash Following Email Notifying of Sexual Misconduct

(Story)

Apr 30, 2019

Menu Items Removed Due to Staff, Equipment Issues

(Story)

Feb 28, 2019

Departments, Classes Returning to East College Fall 2019

(Story)