Five Oscar Nominated Movies You Need to Watch
"Everything Everywhere All At Once"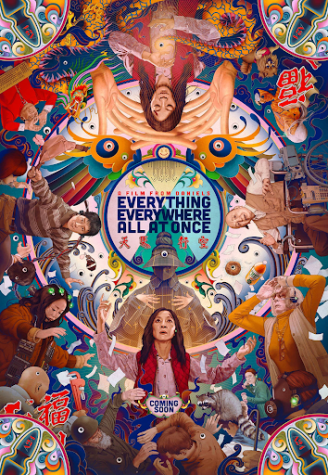 "Everything Everywhere All at Once" is an epic, action-packed, heartfelt and emotional multiversal adventure that is my favorite movie of the year. At the center of this riveting, action-packed story is an emotional core about a mother and daughter reconciling their relationship through the complexity of a vast multiverse. I have never seen a movie garner so much praise. It is widely recognized as one of the best movies of the year, claiming 11 Oscar nominations, including nominations for Best Actor, Best-Actress, two for Best Supporting Actress and Best Picture. This movie also brought back a lost Hollywood actor, Ke Huy Quan, who starred in the second Indiana Jones movie, but fell out of acting since. In this movie, Quan is the bedrock of the story, portraying a beautifully kind character with the ability to deeply move every single viewer. "Everything Everywhere All at Once" pushes the boundaries of storytelling and will be talked about for decades to come.
"The Fabelmans"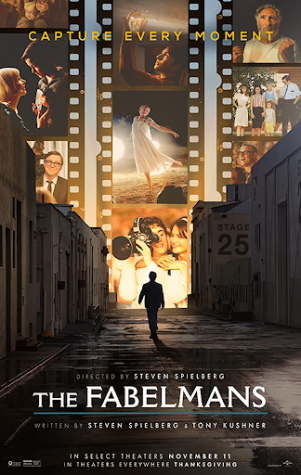 The Fabelmans is a fun, quieter Spielberg movie that captures the undying dream of a child named Sammy, born to make history in cinema. The Fabelmans is a heartfelt story loosely based on Spielbierg's own life. This film has secured seven nominations, and is poised to win at least one of them. Paul Dano gives a nuanced performance as Sammy's father, balancing his attempts to support Sammy's far-fetched dreams, while remaining a stern voice of reason. Michelle Williams, who plays Sammy's mother, is in the running for Best Actress. This movie showcases the complexities of family relationships, and is a great watch for those looking for a drama analyzing the dynamics of a complex family. 
"Top Gun: Maverick"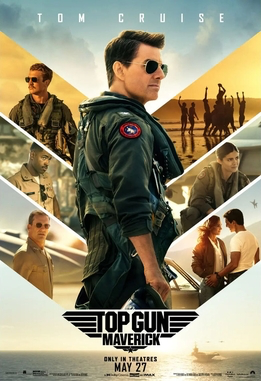 "Top Gun: Maverick" is a film that brought the theater experience back to what it was before COVID-19. Taking its actors literally to the sky with breathtaking shots, "Maverick" captivates the audience from the moment it begins. It truly feels as if you are co-pilots with Tom Cruise and Miles Teller as they break the sound barrier in their planes. I also appreciated how "Maverick" did not rely on pure nostalgia from the original "Top Gun." Maverick satisfied the story before channeling nostalgia. It secured a Best Picture nomination, and though I don't believe it will win that category, Maverick is a non-stop action must-watch.  
"The Batman"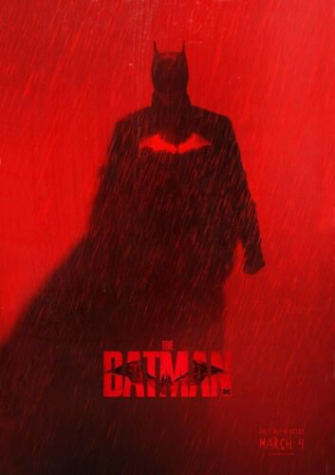 While only nominated for three Oscars, "The Batman" is one of my favorite movies of the year. The portrayal of Gotham in this film perfectly captures the atmospheric noir aspect of Gotham from the Batman comics. This film is a 3-hour long crime-mystery that focuses on Batman's character and detective skills, with less being put on the reclusive Bruce Wayne, which is a departure from other adaptations. Taking inspiration from films like "Seven," "Prisoners," and other dark-crime dramas, "The Batman" captures this iconic character almost perfectly. As a massive Batman fan, this movie was everything I hoped for it to be. 
"Puss in Boots: The Last Wish"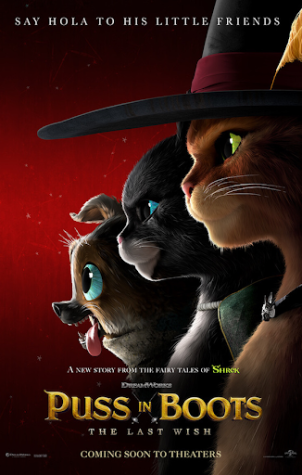 "Puss in Boots: The Last Wish" was not a movie that I expected to make this list. Before I saw the movie, I heard how surprisingly great it was. While the first movie was a fun animated spin-off of the Shrek series, I didn't think it was anything particularly special. "The Last Wish" blew past my expectations. With stunning animation that takes inspiration from the style of "Spiderman: Into the Spiderverse," the movie is an exciting watch. The opening action scene of this movie is a spectacular homage to popular anime series like "Attack on Titan." One thing that I found particularly interesting was the villain. Puss's foe in this movie, Death itself, is a surprisingly dark and at some points scary character who elevates the story. "The Last Wish" is nominated for Best Animated Picture and I believe it has a great shot at winning.