Kelly Wilt Departs from Dickinson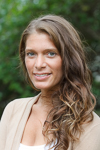 Rachael Franchini '19, Editor-in-Chief
September 7, 2017
Kelly Wilt, former Title IX Coordinator for Dickinson College, had her last day on Monday, September 4, prompting the college to input a plan to continue the work of the Prevention, Education and Advocacy Center (PEAC) in her absence.
According to Vice President and Dean of Student Life, and Interim Title IX Coordinator Joyce Bylander, Dickinson will be working with the YWCA and Domestic Violence Services.  Students are also welcome to report to or speak with Erica Lawrence, director of the Office of LQBTQ Services.
Bylander remains the Interim Title IX Coordinator.  The college will search for a replacement for Wilt's Assistant Title IX Coordinator position this year, "though no one can really replace her," said Bylander.
A farewell gathering was hosted for Wilt on Wednesday, August 30 from 3-4:30 p.m.