Women's Track Takes First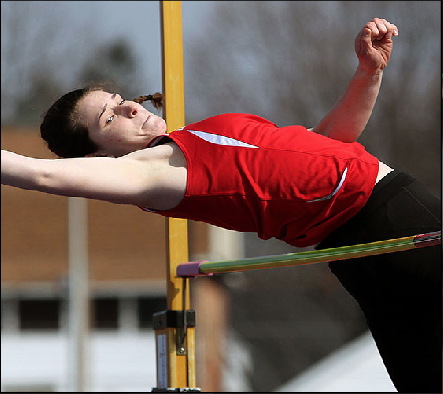 Hang on for a minute...we're trying to find some more stories you might like.
On Saturday, March 21, the men's and women's track teams braved the cold weather to square off against conference foes Franklin and Marshall and Gettysburg in the traditional Little Three Championship. Women's track earned 148 points. The Red Devils started by winning the pole vault event when sophomore Rikka Olson tied the meet record with 11' 11". Senior Sarah Rutkowski broke her own meet record by nine seconds in the 5000m.
In team events, the Red Devils won the 4×800 and came in second in the 4×400. Dickinson's jumpers turned in a strong performance with Amanda Jimcosky '17 winning the high jump with 1.58m. She also finished second in the triple jump. Throwers Erin Bongo '18 and Gillian Ferko '15 both claimed second in the javelin and discus, respectively. Other runners performed well like Olivia Schumann '15 winning the 200m, Mackenzie Shelgren '16 won the 1500m and juniors Abby Colby and Carly Pierson finished 1 and 2 in the 3000m steeplechase.
Despite the momentum from the women's victory, the men's team finished last scoring 122 points. F&M barely edged Gettysburg 136-134 to claim the title. Junior Russell Rollow finished second in the pole vault, high jump and 110 hurdles. Thrower Gavin Harter '17 finished third and fourth in shotput and discuss, respectively. Sophomore Mason Hepner won the 3000m steeplechase and Brady Foshay '17 won the 400m. Conor White '15 was second in the 1500m while Hart Rainey '16 was second in the triple jump, and third in the long. The Red Devil's strongest performance was in the 5000m where they swept the field. Eli Howard '17 won the event with Nick Stender '15, Alexander Predhome '16, and Hunter Smith '15 finishing 2 through 4. Both squads return to competition Saturday, March 28 at the Susquehanna Invitational.