Red Devils Earn Academic Honors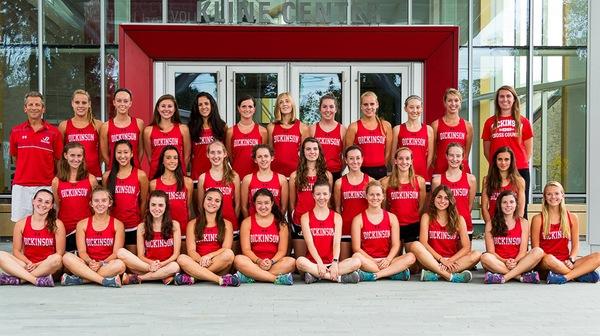 Hang on for a minute...we're trying to find some more stories you might like.
Both the Dickinson men's and women's cross country teams were honored as one of 389 programs that were named All-Academic Teams by the U.S. Track & Field/Cross Country Coaches Association of America.
For a team to be considered for this distinction, it must have compiled a team score at an NCAA Regional Meet and must have a minimum team GPA of 3.10 on a 4.0 scale.
The Red Devil men's and women's squads each combined for one of their highest combined GPA's in program history during the fall while the women finished second at both the Centennial Conference and NCAA Mideast Regional Championships and the men came in third at the Centennial tournament and fifth at the NCAA regionals.
Five runners on the women's team earned individual All-Academic honors as well. Molly Conrad '20 ran to All-Conference and All-Region honors and was also named to the Freshman All-Region team along with Tessa Cassidy '20 and Lucile Ionescu '19. Kelsey Horowitz '18 earned a spot on the Centennial Conference Academic Honor Roll this past fall while Sarah House '20 was named to the All-Academic Team as well.
For the men, Bryce Descavish '20 received individual honors on the All-Academic Team as well as being named Rookie of the Year in the Centennial Conference. He also ran to All-Region honors and earned Freshman All-Region honors as the second first-year athlete to cross the line at the Mideast Region Championships.