Women's Lacrosse Tops Saint Mary's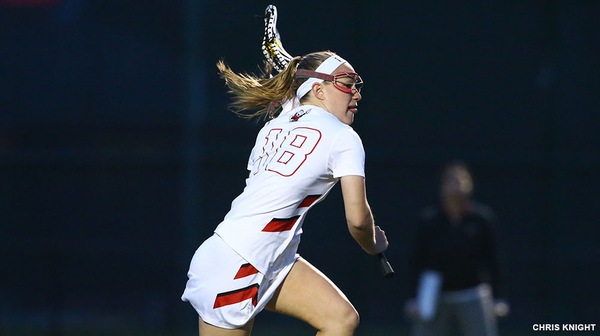 Facing the beginning of the season and multiple games in one week, the Dickinson College women's lacrosse team is off to a great start. This past week the team faced Messiah College on Wednesday, Feb. 28 at Messiah as well as St. Mary's on Saturday, March 3 in Maryland.
The first game of the week was a strong fight to the finish. After the first fifteen minutes both teams held each other to a score of 0–0. Before long Messiah took a 2-0 lead in the second quarter, putting pressure onto the Red Devils. Ashley Connor '20 performed under pressure and put the team on the board, scoring the first goal of the game for Dickinson. Fighting hard until the break, Dickinson entered halftime trailing by 2, with the score coming to 5-3.
All throughout the second half both teams pushed hard to the finish, trading shots and goals until the final seconds of the game, as the Eagles held on to hand the Red Devils an 11-10 loss. Although this was the first loss of the season, Dickinson did not go out with a fight. Laurie Travaglini '21 led the Red Devils in goals, tallying a total of three on the day.
As the Red Devil's traveled to St. Mary's on Saturday they held with them the excitement of the previous game. Full of determination, the game began strong with a 3-0 lead for Dickinson by the seven-minute mark.
The Red Devils maintained their large early lead through the rest of the game. They ran the ball down the field with great teamwork as Eleanor Kaestner '19 made two assists from Sam Marmo '19 to pull the score to 10-5 entering the half. With a half to play the team did not lose steam and finished the game with a win as the final tally stood at 15-10.
The win against St. Mary's gives the Red Devils a winning record of 2-1 overall. We wish the women luck as they return home to face-off against the No. 2-ranked College of New Jersey this Saturday at 3 p.m. at Biddle Field.