Softball Faces Off Against Susquehanna, Swarthmore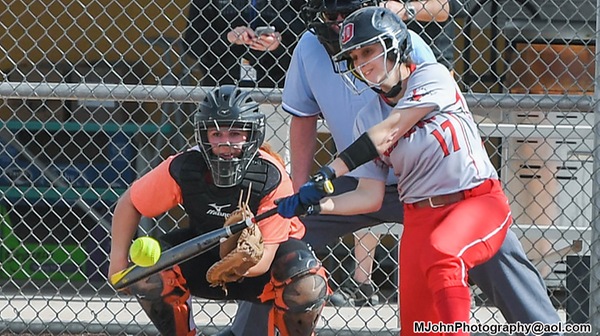 The Dickinson College Softball team has faced a multitude of games in the past week and played well in all of them. The first double header was on Thursday, March 29 against Susquehanna University in Selinsgrove, Pa.
This was a difficult set of games for the Red Devils. Dickinson was unable to score in either game, making the set of games a large setback for the team. Although they were unable to score they played a good game, working together and trying to take down the River Hawks
Pitcher Madison Milaszewski '19, played a great game pitching 11 total strikeouts. The first game ended in an unfortunate 0-4 loss, followed by the next game which ended in the 5th inning with a score of 0-8 brining the Red Devil's record to 9-7.
The team did not let the setbacks shake them as they entered into their first conference double header against Swarthmore College Saturday, March 31. The first game of the double-header had Swarthmore in the lead for a majority of the innings. However, at the top of the 6th, the Red Devils scored 4 runs to secure the lead and the win.
Kat Parise '20 had two RBIs as well as Lindsey Keller '21 and Maggie McConney '21 who both hit singles to help bring the final score of the first game to a 6-4 win.
The next game was as strong as the first. The Red Devil's held the lead for the majority of the game. However, in the last few innings Swarthmore overcame a 2-1 deficit to win the game 3-2. This was a disappointing loss for the women of Dickinson but they were able to finish the double header 1-1.
This advanced their overall record to 10-8 and their conference record to 1-1. We wish the team luck as they head to their second conference double header this Thursday, April 5 against Franklin & Marshall.