Field Hockey Suffers Setback Against Ursinus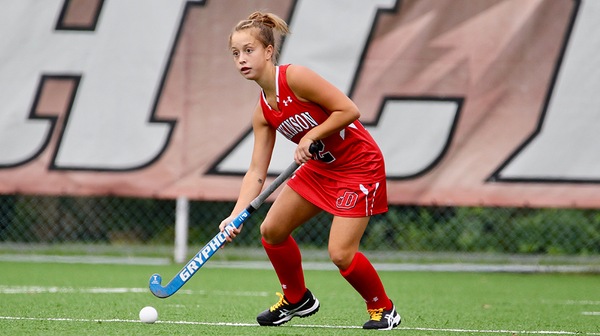 Dickinson College Field Hockey has faced a tough season with a great conference and a high number of difficult games. This past Saturday, Sept. 29 against Ursinus was no different. 
In the first half of the game Ursinus scored twice and Dickinson was unable to answer back. The Bears slipped the second goal in the last few seconds before the half and secured the lead for the first half. 
The Red Devils held their own, playing good defense and bringing the ball down the field but were unable to find the net. The Bears scored twice again in the second half without the Red Devils putting anything on the board and took a 4-0 victory. 
This loss brings the women's overall record to 2-7 and the conference record to 1-3. We wish the women luck as they head to Washington College this Saturday, Oct. 6 with the hope of finding success.