Women's Soccer Falls to Johns Hopkins, Tops Washington College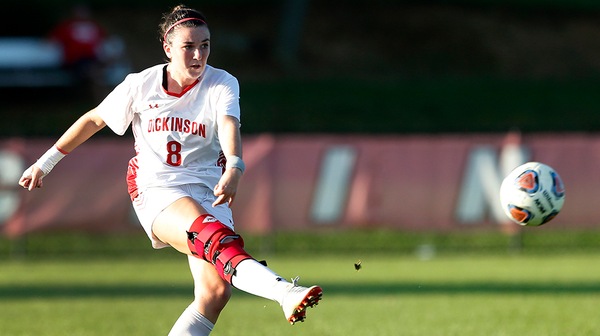 Hang on for a minute...we're trying to find some more stories you might like.
The women of the Dickinson soccer team had an eventful week. To start the week the Red Devils hosted Johns Hopkins Wednesday, Oct. 3. The Blue Jays were ranked 5/6 nationally prior to coming to Carlisle. 
In the first half, the Blue Jays were on the board early with a goal. The Red Devils were able to hold the Blue Jays to just one goal, an impressive feat for such a highy ranked team.  
Goalkeeper Mary Katherine Brosnan '19 made 6 saves on goal. The Blue Jays took the victory with a 1-0 win over the Red Devils. 
The next game took place Saturday, Oct. 6, at Washington College. The teams were evenly matched and the game remained scoreless through the entirety of the first half.  
As the game entered the second half, Addy Zandi '20 put the Red Devils on the board and in the lead. This lead remained for the rest of the game and resulted in an exciting 1-0 victory for the women of Dickinson over Washington College.