Cross Country Has Strong Showing at Centennial Conference Championships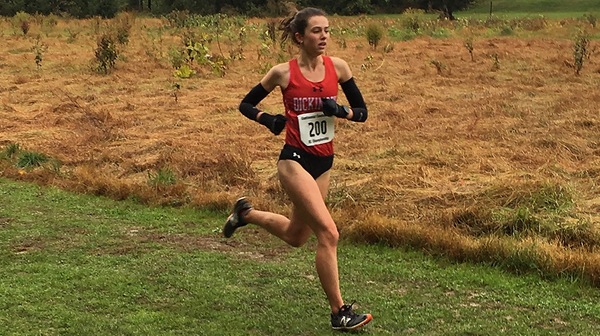 Hang on for a minute...we're trying to find some more stories you might like.
For many Cross Country Athletes, this past Saturday marked the end to their season. The Dickinson Men's and Women's Cross-Country Teams traveled to Haverford College on Saturday, Oct. 27 for Centennial Conference Championships. Both teams competed well. 
Eric Herrmann '19 is the Men's 2018 Centennial Conference Champion and helped lead the Dickinson Men's Team to a third-place finish. The men continued the excitement of the day with Bryce Descavish '20 earning All-Conference Second Team honors finishing in 11th place. There were many men from the Dickinson team that finished in high standings. There was a total of 99 competitors.  The top seven Dickinson finishers in this 8k race include Herrmann in 1st, Descavish in 11th, Christopher Scharf '22 in 20th, Charles Scharf '22 in 23rd, Duncan Hopkins '19 in 24th, Odin Bules '21 in 29th, and Will Chandler '19 in 30th.  
The women's team finished second overall with 58 points. In first place was Johns Hopkins with 15 points. Leading the Red Devils on this 6k course was Emma Johnston '21, who finished 8th as well as earning the title of Second-team All-Conference alongside teammate Descavish. The women had a strong showing with 111 total competitors. The next Dickinson top finishers earned the title of Second-team All-Conference as well include Isabel Cardi '21 in 9th, Sarah House '20 in 12th, Tessa Cassidy '20 in 14th. Continuing along the highest finishers, Lucile Ionescu '19 in 15th, Allyson Yanega '21 in 20th, and Candice Ionescu '19 in 22nd. Both Johnston and Cardi earned All-Conference Second Team honors.