Do the Steelers Really Need Le'Veon Bell?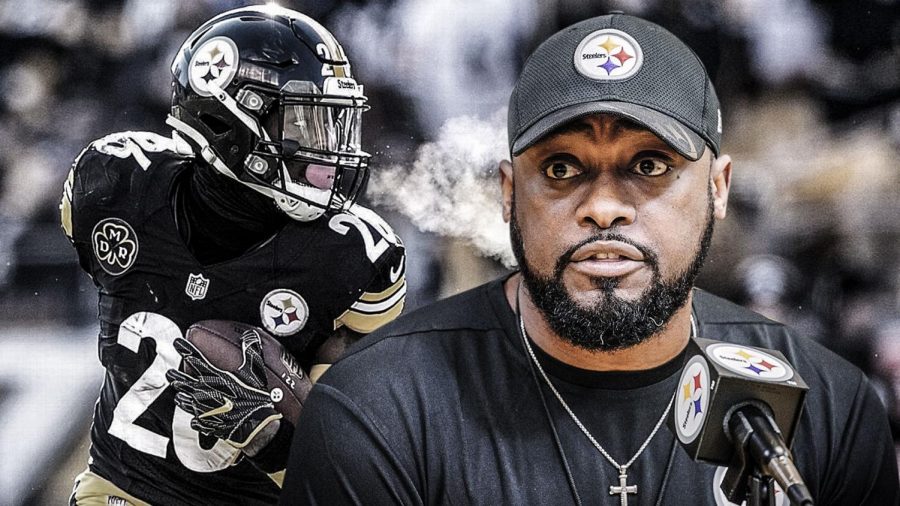 Jake Giotto '22, Sports Writer
November 1, 2018
Steeler nation and the sports world has been trying to predict the return of star running back Le'Veon Bell since the beginning of the season; but they are distracted by the fact that the run game of the six-time Super Bowl Champ is thriving.  
James Conner, the second year running back, has been tearing up defense's week to week this season. He is averaging over 110 yards in total offense and a touchdown per game in the first half of the 2018-2019 season.  
Conner is on pace to have an even more productive season than Bells 2017 season.  He is only two touchdowns short of Bell's touchdown mark last season. 
The production is a testament to James Conner. Everyone knew the half backs toughness was unquestionable, following his defeat of cancer in 2016, but he had a lot to prove coming into this season. And he has proven that he is more than capable to play in this league.  
However, the productivity of the Steelers run game has a lot to do with the dominant offensive line. All-Pro Maurkice Pouncey and veterans David DeCastro and Ramon Foster along with Marcus Gilbert and Alejandro Villanueva the line is often listed as one of the best in all of football. 
Of course, every Steeler fan wants to see number 26 cut up defensemen again while wearing the black and gold; but realistically, Conner has shown that whoever Ben Roethlisberger is handing the ball off too will do fine if they just follow their star-studded offensive line.