Men's Lacrosse Tops Montclair St.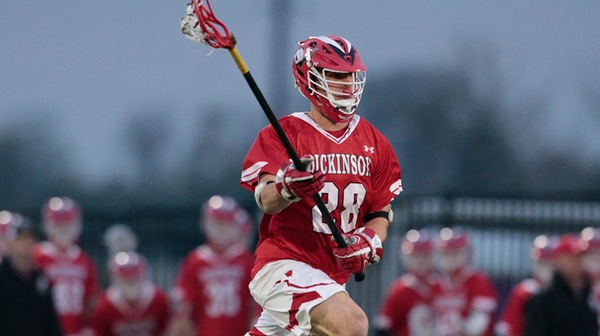 Sammi Werner '21, Sports Editor 
February 28, 2019
The Dickinson College men's lacrosse team traveled to Montclair St. this past Saturday, Feb. 23. The men came out of the gate strong and carried this momentum to a 16-10 final victory.  
Coming off of a win from the previous weekend the men were encouraged and ready to take on Montclair St. The Red Devils scored four in the first quarter to bring them into a two-point lead. The Red Devils were able to keep this up and scored three more in the second quarter to maintain the lead going into the half. However, the men of Dickinson only had a one goal lead going into the half, 7-6.  
The Red Devils took this as a challenge and ran away with the game in the third quarter scoring 6 compared to the 1 from Montclair State. The first shot was scored by the Red Devils just 10 seconds into the half. The excitement roared through the team and the men were ready to keep the lead. This lead continued and with three more in the fourth quarter Dickinson had the win.  
Jack O'Connell '19 was the highest point scorer for the team. He put up a total of 5 shots on his own, scoring almost one third of the points for the Red Devils. He was not alone however, Brodie Phillips '19 and Joel Mayo '19 each tallied two assists to contribute to the overall total. 
The men are now 2-0 on the seaon overall.