Cross Country has Strong Start to their Seasons
The Dickinson College men and women's cross country teams have had a very strong showing in all of their meets so far with the women winning three consecutive and the men winning two.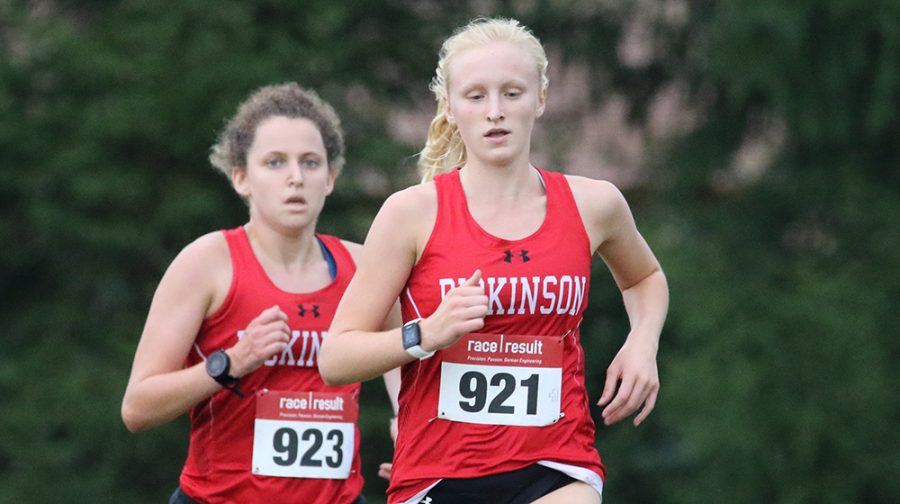 Sammi Werner '21, Sports Editor
October 3, 2019
The Dickinson College Cross Country teams have had a very exciting and successful first month of their season. The most recent meet that the men and women both competed in was the Elizabethtown Short Course Invite in Lebanon, Pa on Friday, Sept. 20. The men and women both placed first in this meet overall. This is the second straight team title for the men and the third straight team title for the women for the season. 
The men had a total of four top  finishes with 121 competitors on the field on the 6k course. Bryce Descavish '20 had the highest finish, coming in fourth overall at a time of 18:38. Christopher Scharf '22 came in 5th with a time of 18:53, followed by his brother Charles Scharf '22 who came in 7th with a time of 19:05. Ryan Heskin '23 finished right behind them in 8th. The men had a very impressive showing and had many more competitors finish in the top 20 to help secure the win. Descavish won Centennial Conference Cross Country Runner of the Week for the second week in a row.  
On the women's side, Isabel Cardi '19 won the race, ahead of 122 competitors, her second consecutive, with a time of 17:11. She was followed by Sarah House '20 who crossed the finish line behind her to claim second with a time of 17:37. Three more Red Devils finished in the top 20. Emma Johnston '21, placed fifth with a time of 17:59, Lillianna Matala '22 placed 17th with a time of 18:41 and she was followed closely behind by Kylie Shalala '21 who came in 19th with a time of 18:44. Cardi earned Centennial Conference Women's Cross-Country runner of the week for the second week in a row. 
We wish both teams luck and continue success as they travel to Lehigh, Pa, this Saturday, Oct. 5 for the Paul Short Invitational where they will look to secure another first place finish.