NHL Wild Card Potentials: Eastern Conference
The Philadelphia Flyers are one of the top teams in the Eastern Conference that has potential to earn a wild card spot.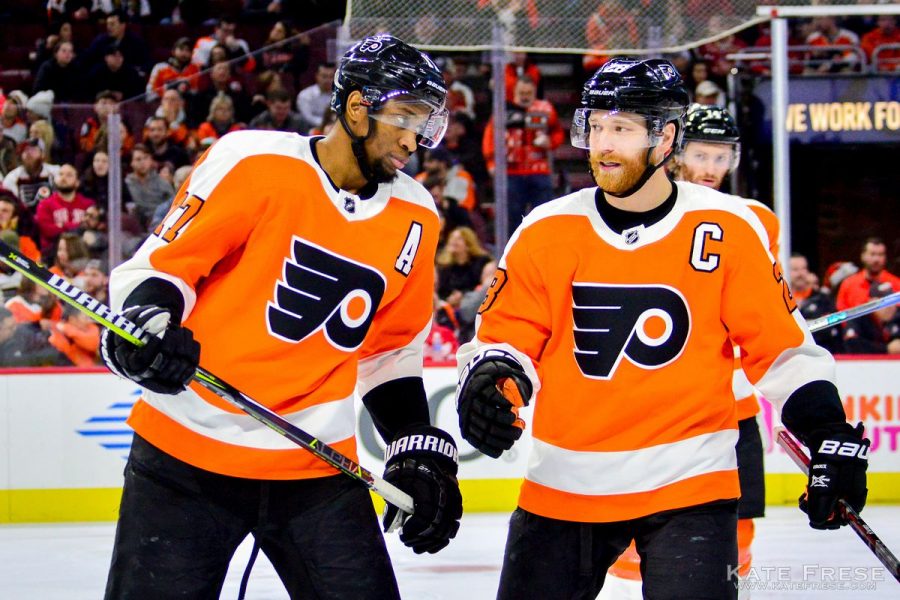 Drew Stern '22, Sports Writer
October 10, 2019
There are three main teams that have potential to earn the wild card position for the Eastern Conference this current season. 
1) Florida Panthers – Joel Quenneville will coach his first game behind the Panthers' bench next month. But the major on-ice signing of the offseason was goaltender Sergei Bobrovsky from Columbus; others include Brett Connolly and Noel Acciari. The Panthers will certainly have the pieces, so look to them to make a bit noise out of the East. 
2) Pittsburgh Penguins – With their superstars Crosby and Malkin now nearing their mid 30's, the Penguins finished third in the Met last season before losing in the first round. But active GM Jim Rutherford dealt Phil Kessel to Arizona and Olli Maatta to the Blackhawks – acquiring Alex Galchenyuck and other prospect forwards. If Crosby and Malkin are able to stay healthy, on top of a strong season by goaltender Matt Murray, the Penguins are in good shape heading into the season. 
3) Philadelphia Flyers – The Orange and Black failed to make the playoffs by a healthy 16 points last season. The offseason saw the signing of Center Kevin Hayes.