Field Hockey Bounces Back from Johns Hopkins Loss
The Dickinson College field hockey team topped Washington College for a 2-0 victory.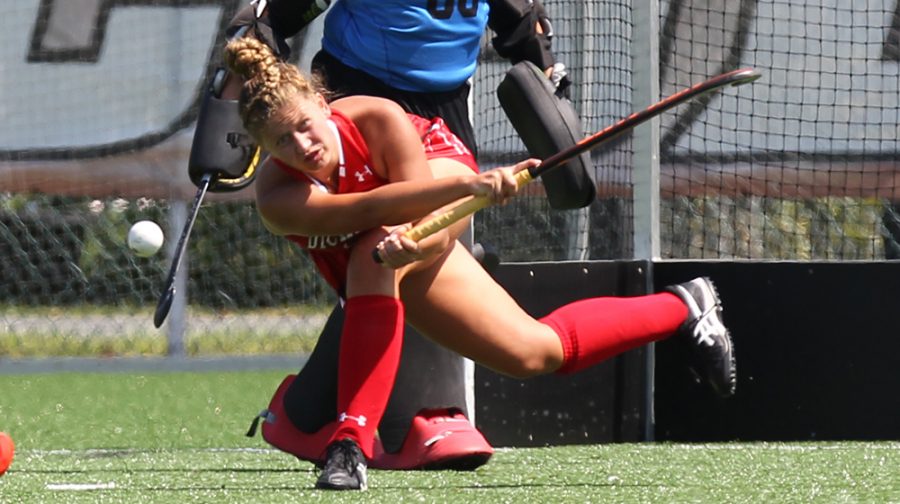 Sammi Werner '21, Sports Editor
October 17, 2019
The Red Devils on the Field Hockey team hosted Washington College in a similar fashion to most fall sports competing this past weekend on Saturday, Oct. 12. Dickinson won with a 2-0 victory.  
The first quarter saw nobody on the board with both teams working the ball even.
Going into the second quarter, the women of Dickinson played strong with good teamwork from all players. The Red Devils were first on the board with Hannah Spiri '22 finding the net off an assist from Sierra Bobb '22. Dickinson was the only one on the board for the first half. 
Determined to keep this lead in the second half of the game, throughout the third and fourth quarters, the women of Dickinson played even harder. Maddie Dombroski '21 put the ball in the net with a shot attempted by Marie Laverdiere '21. This pulled the Red Devils in to a 2-0 lead in the third quarter.  
In the final quarter of the game, the women were able to hold of the shorewomen and maintain their lead to achieve victory.