Men's Soccer Tops Washington College
The Dickinson College men's soccer team held a consistent lead against Washington College to find another Centennial Conference Victory.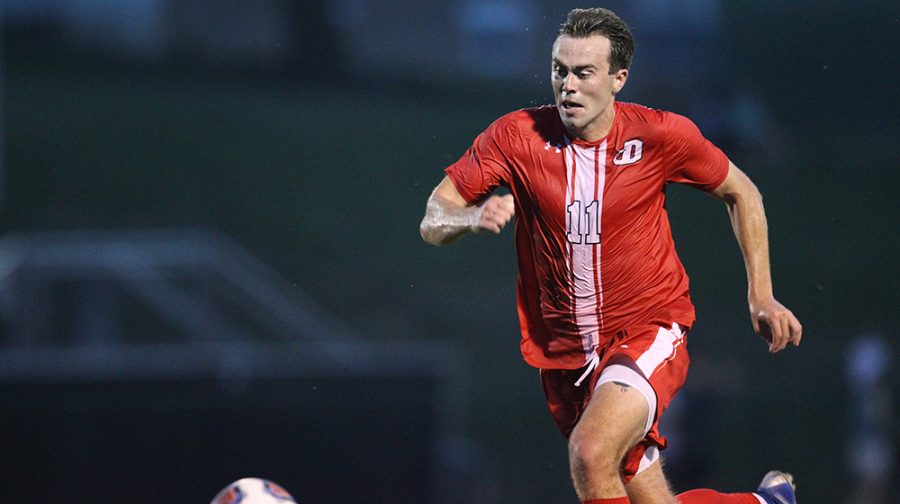 Sammi Werner '21, Sports Editor 
October 17, 2019
This past Saturday, Oct. 15, the Dickinson College soccer team hosted Washington College for a Centennial Conference game.  The Red Devils won with a 2-1 victory over Washington.  
The men of Dickinson were the first to put something on the board being the only ones to score in the first half. Kevin Gilbert '20 was able to put the ball in the net after a perfect set up from teammate Mohammed Kane '20. This goal was a strong start for Dickinson, and they were motivated and encouraged to continue the game and hopefully perpetuate the lead. Washington College made a strong effort in the first half to match the first goal but were unable to do so thanks to the strong defense of the Red Devils.  
The next half went like how the first did. Dickinson was able to put another goal in the net. Wil Brock '21 had a strong free kick to Brendan McGovern '20 who was able to use his head and complete the goal with the unintentional help of one of the Washington Shoremen. This pulled Dickinson into a 2-0 lead they hoped to maintain for the rest of the game. Unfortunately, the Shoremen had a successful shot on goal in the 81st minute and cut the score to 2-1. This put pressure on both teams to finish strong in the final 9 minutes. The Red Devils did just this and held the score to 2-1 for the final marks. 
Washington was able to take more shots on goal in comparison to the Red  Devils, shooting 15 over our 13, but in terms of goalies, Frederick Meagher '20 made four saves more than the goalie of Washington bringing Meagher to a total of nine saves. The teams were matched in number of corners, with three each.  
This win brought the Red Devils overall record to 8-5 overall and 4-1 in the centennial conference. We wish the men luck as they stay on campus during the fall break to continue their season and travel to Gettysburg College on Saturday, Oct. 19.