Women's Soccer Finishes First in Centennial Conference in Regular Season Play
The Dickinson College women's soccer team found a 2-0 victory against Gettysburg for their final in conference game of the season.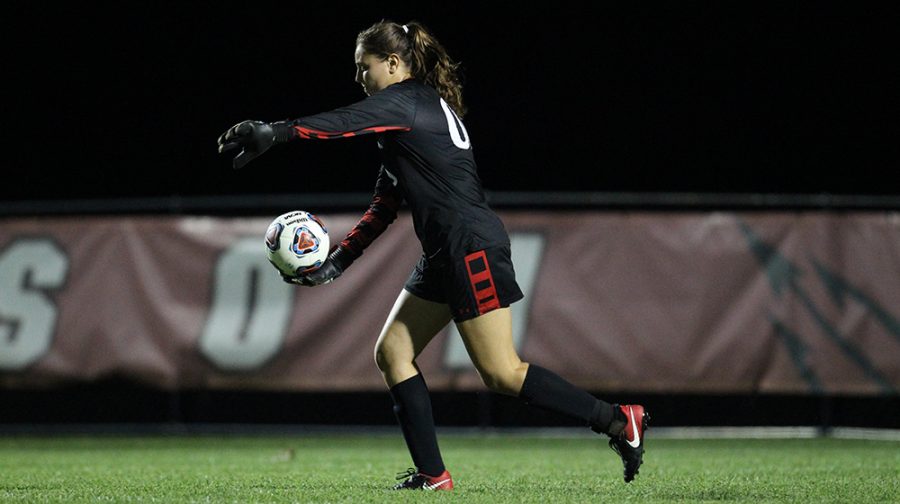 Sammi Werner '21, Sports Editor
November 7, 2019
The Dickinson College women's soccer team ended their season on a high note this past Saturday, Nov. 1, winning their final regular season game of in conference play against Gettysburg 2-0. At this point in time the women of Dickinson had already secured their top spot in the Centennial Conference but had to finish out the regular season.  
In the first half of the game, the women came out motivated and encouraged to finish the season strong. Just 11 minutes in, Meg Tate '23 put the Red Devils on the board scoring off a free kick. Tate proved her skills on the field scoring the second and last goal for the Red Devils in the second half minutes before the end of the game. This set her on track for her conference-best goal total, raising her number to 15.  
Carli Boyer '22 brought about her 10th shutout of the season bringing her into a tie for first on the single season shutout list. Gettysburg took 13 shots with 5 on goal so this was an impressive feat for Boyer. Gettysburg had the advantage in shots taken with Dickinson only taking 9 with the same amount, 5, on goal. Each team forced three corners on the night.  
The win in this game, finished the season for the women of Dickinson with an undefeated record in conference play, 8-0-2. The Red Devils are now set to host the Centennial Conference final four this upcoming weekend, Saturday, Nov. 9 and Sunday, Nov. 10, where they will face the winner of the first round of conference play. Come out and support the women as they hope to make large advances.