Women's Cross Country Competes at the NCAA Championship
The Dickinson College women's cross country team finished ninth place in overall team standings.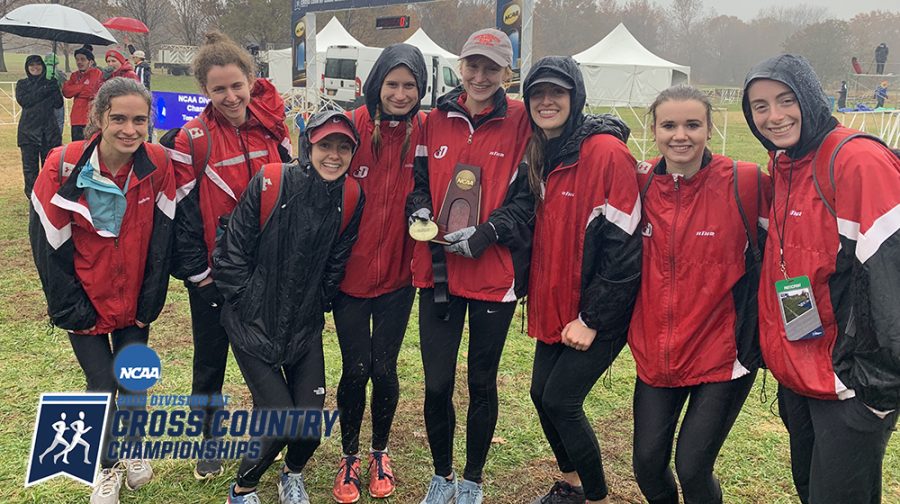 Sammi Werner'21 , Sports Editor
December 5, 2019
The Dickinson College women's cross country team found an end to their season at the 2019 Women's Cross Country Championships this past Monday, Nov. 23.  
The top finisher was Isabel Cardi '21 who finished in third-place. She led the pack of runners from the beginning but was unfortunately passed in the final seconds. 
This was an end to a very strong season by Cardi who won three individual titles at the Little Three, Centennial Conference, and Mideast Regional Meets. Cardi earned conference and regional Athlete of the Year honors for her season.  
Many other Red Devils had strong showings. Tessa Cassidy '20 was next to cross the finish line for Dickinson coming in 58th overall. She was followed by Sarah House '20 who found a 72nd place finish. Emma Johnston '21, Elaina Clancy '22, Lilianna Matala '22, and Kylie Shalala '21 also competed for Dickinson and had strong showings.  
Each of the women of Dickinson helped the Red Devils to come in ninth overall in the team standings in Louisville, Kentucky. Johns Hopkins came in first place overall followed by Washington University and Williams College in second and third respectively.  
This finish was the fourth top-10 finish for the Red Devils. In the past, they had placed 10th in 2002 and sixth for the other three top-10 finishes in 2003, 2005, and 2006. Cardi was the ninth Red Devil to earn the All-America honors since 1993.