Women's Basketball Splits the Week
The Dickinson College women's basketball team topped McDaniel and fell to Washington College.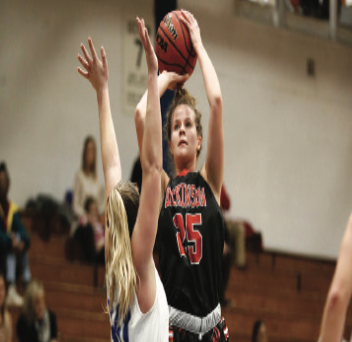 Sammi Werner '21 , Sports Editor
January 30, 2020
The Dickinson College women's basketball team faced a busy week facing McDaniel Wednesday, Jan 22 on the road and Washington College Saturday, Jan. 25 on the road as well. The women won the first with a 62-55 victory and fell to Washington College with a 77-70 defeat.  
Against McDaniel, the women were out to an early lead an maintained it throughout almost the entirety of the rest of the game. Kate Deutsch '22 scored the first basket of the game and had a successful game the remainder of the game. The half ended with the Red Devils in the lead by a point with a 30-29 score.  
The Red Devils played a strong second half to secure their lead and final victory. Emily Padalino '20 led the day with points scored putting up 15 for the women of Dickinson. 
The game against Washington College did not have the same level of success but it was a close game none the less. Unfortunately, Washington College took off in the final quarter and Dickinson was unable to answer in time to secure the victory.