Men's Squash Tops Haverford, Falls to Franklin & Marshall
The Dickinson College men's squash team competed strongly in their invitational at home.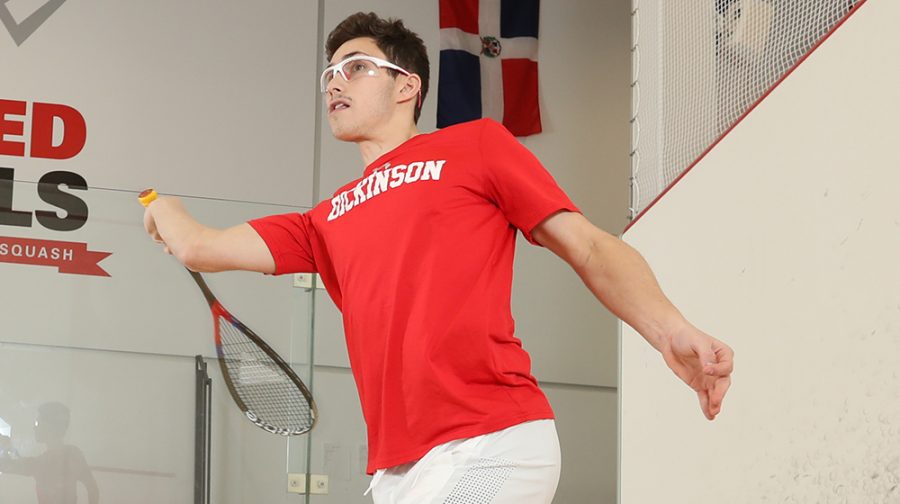 Sammi Werner '21 , Sports Editor
February 20, 2020
The Dickinson College men's squash team competed in an invitational they hosted at home where they competed against Haverford and Franklin & Marshall Saturday, Feb. 15. The men of Dickinson topped Haverford 9-0 before unfortunately falling to Franklin & Marshall 0-9. 
The men celebrated senior day in this final set of matches at home for the season and the Red Devils played very well at the top of the day. Osuman Imoro '21 began the wins against Haverford winning three sets very quickly to score a point for Dickinson. Alex Wattles '20 also put up a quick three wins to win the flight and earn another point for Dickinson. Tanay Murdia '21 had a similar outcome along with Graham Henderson'20. Abdelrahman Elsergany '20 went to the fourth set in his flight but found victory. It was an incredibly strong morning for the Red Devils and they hoped to carry this momentum into the afternoon.  
Although Dickinson was topped 9-0, they did not go down without a fight. Murdia won the opening set but ended up losing the next three for a 3-1 defeat. Kobe Fleming '23 brought the match to the fifth set but unfortunately lost in the final set. Hussien Eldesouky '23 brought each match to within five points.