NHL Midseason Check In
Alex Ovechkin is one of the standout players this current season on the Washington Capitals.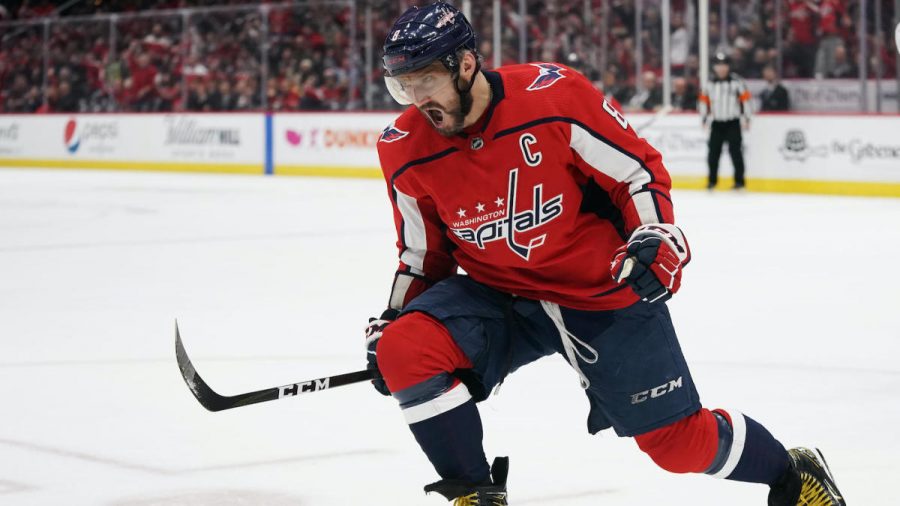 Drew Stern '22, Sports Writer
February 20, 2020
With the trade deadline looming less than two weeks away, the NHL regular season is nearly at its halfway point. Each day the 31 professional clubs inch closer to the playoffs, with two invaluable points up for grabs each game. The 2019-2020 NHL season has been a very wayward and hectic time for both the franchises individually, but also the league itself. Including the firing of Canadian hockey icon Don Cherry, 20% of teams have made coaching changes mid-season, and trades of superstars such as Taylor Hall.  
However, the quality of professional hockey has never been so fast-paced and youthful as it is now. The NHL season thus far has produced some of the most exciting and impressive moments in the world of sports. 
Below we'll list the closely packed standings of each division on their performance to date. In addition, I'll offer my own prediction for a possible Stanley Cup Finals Series based off what I've seen so far. The divisional standouts are only included below, in no order. The Central division is not included. 
Metropolitan: 
· Washington Capitals – The 2018 champs are arguably the best team in the NHL thus far – with stars Alex Ovechkin, John Carlsson, and Nicklas Backstrom all healthy and in good form. 
· New York Islanders – Under coach Barry Trotz' leadership in his second year on Long Island, the Islanders have exceeded expectations and are in a playoff spot in the league's most skilled division. 
Atlantic: 
· Boston Bruins – The Bruins have continued their impressive play and look to return to the Stanley Cup Finals in the playoffs this year. 
· Toronto Maple Leafs – With the firing of Mike Babcock back in December, the Leafs have picked up their play and are in a playoff position in the tough Atlantic division. 
Pacific: 
· Vegas Golden Knights – The Knights are yet to cool down in their third season, as their play is still as impressive as ever. 
· Arizona Coyotes – The Coyotes made a huge move in acquiring Taylor Hall, and have only improved since his arrival. 
My prediction for the Stanley Cup Final: Washington Capitals vs. Arizona Coyotes 
Hockey fans may be surprised to read the Coyotes there; obviously the star-studded Capitals would be no surprise. But I expect that the Coyotes, with the addition of Taylor Hall, to make a big playoff run in the second half of the season.