Sartwell No Longer a Member of the Dickinson Faculty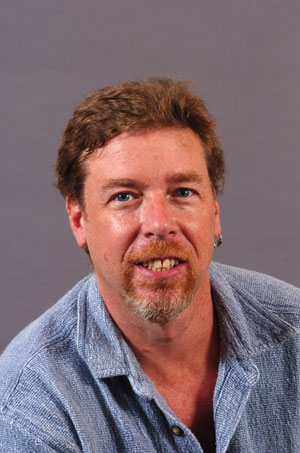 The philosophy professor who was placed on temporary leave on March 3 is no longer officially employed by the college.
Crispin Sartwell says he was "terminated," a characterization that college officials say is inaccurate.
Sartwell wrote in an April 7 post on his website, eyeofthestorm.blogs.com, that he has "been officially terminated by Dickinson College, as of March 31."
Provost Neil Weissman confirmed that Sartwell is "no longer a member of the Dickinson faculty" in an April 8 email to a Dickinsonian reporter but claims that Sartwell's "characterization of events, including his claim that the college terminated his employment, is false."
Sartwell, a former associate professor of philosophy, is no longer on the Dickinson philosophy department's website listing of faculty.
Sartwell has started a GoFundMe page to cover anticipated legal fees, if and when he files a lawsuit against the college, as he said he would do in his April 7 blog post and a March 31 Dickinsonian article. As of 8 p.m. on Friday, April 8, the page has raised $80 of its $5,000 goal.
"Really this is a very sad and difficult situation for me," Sartwell said about the decision in an email to a Dickinsonian reporter. "I'm disturbed and shocked and unhappy that it ended up here."
Sartwell was put on leave on March 3 after allegedly threatening a professor at the University of Oklahoma after Sartwell accused the same professor of plagiarism.
Sartwell says that the claim he "made a death threat by posting a country song is absurd" and that his removal from campus was a "violation of academic freedom and freedom of the press." College officials have repeatedly said Sartwell's account of the events leading up to his leave is inaccurate.
After he was put on leave on March 3, Sartwell began to make claims that he would not return to his professorship. Sartwell said in a March 3 comment on The Dickinsonian website that the leave "will not be temporary." In a comment on his blog, he said that he is "not going to participate …whatsoever" in any "disciplinary process" that the college might initiate against him.
On March 30, Sartwell then rejected the severance package offered to him by the school and said he planned to file a lawsuit against the school.