Red Hot Devil of the Week: Caroline Sullivan '17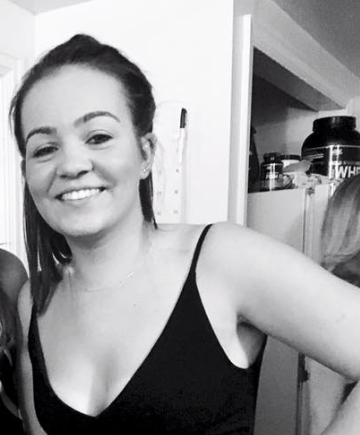 Hang on for a minute...we're trying to find some more stories you might like.
Nickname: Carol
Favorite Color: Coral
Major: Neuroscience
Involved in on campus: Pi Beta Phi, Pre-health Society, and Commserve
From: Hull, MA
Favorite Movie Genre: Comedic Thriller
Favorite Emoji:
Perfect 1st date: First he buys me a dog after we hang with Martha Stewart for a bit, followed by prank calling people while eating pretzels.
Carol enjoys eating multiple servings of powdered peanut butter per day. You can find her stalking Martha Stewart's Instagram and documenting every moment of her day through Snapchat. In class Carol has taken the brains out of mice, and she can be seen driving in her car that smells like crayons. Late at night, Carol can be found eating Glutinos and vacuuming her Crayola smelling car.