Red Hot Devils of the Week: Cait Farrell and Genna Kranis '17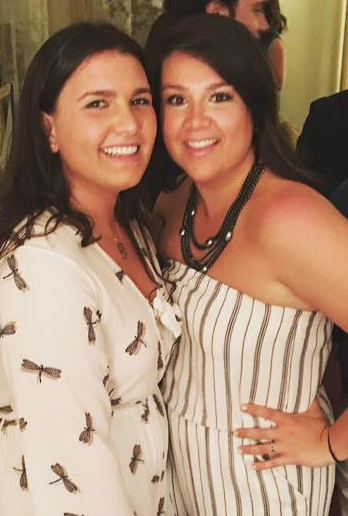 Hang on for a minute...we're trying to find some more stories you might like.
Nickname: Cait- keeks, Genna- N/A
Favorite Color: Cait- light blue, Genna- purple
Major: Cait- American Studies, Genna- International business and management
Involved in on campus: Cait- Kappa Kappa Gamma, Liberty cap society, Genna- Kappa Kappa Gamma, Swim team
From: Cait- Villanova, PA, Genna- Bellmore, NY
Favorite Movie Genre: Both like romantic Comedies (duh)
Perfect 1st date: To go on a double date with their boyfriends, starting out with drinks on the beach watching the sunset followed by a beginners cooking class where they cook themselves a delicious dinner. .
Looking for these two ladies? Cait can regularly be found at the Kline Center spin classes, and Genna loves to explore what central PA has to offer. Genna also loves to try the local cuisine in the food capital of the world, Carlisle. Together they love to people watch on Britton Plaza, and are pro online shoppers! In Cait's free time she enjoys watching wedding videos on Pinterest with hopes of one day finding her prince charming. In Cait's hometown she continues spinning those wheels when she goes on long bike rides with her family. Genna loves spending her time watching the food network while coloring in her adult coloring book. Genna also enjoys reading the latest fashion blogs. If not found posted up in the library during the week though, you can definitely find Cait and Genna breaking it down on the dance floor of Alibis.