Professor Spotlight: Craig Nation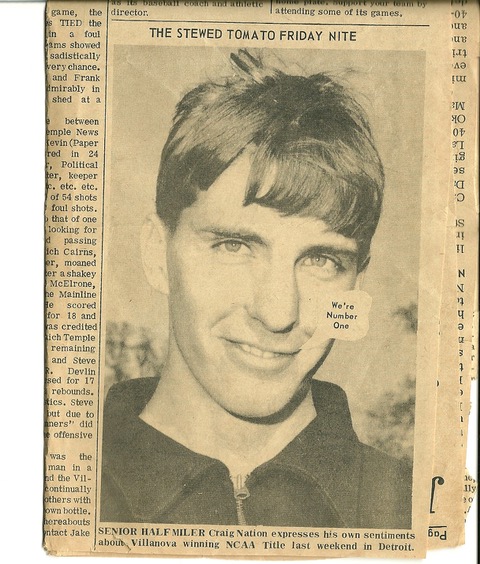 A Pennsylvania native, Professor Richard "Craig" Nation has travelled across the world, studied and taught at a myriad of famous institutions and, for nearly 30 years, worked with Dickinson College.
Before joining Dickinson's European Studies Center at Bologna, Italy in 1989, Nation attended Villanova University as an undergraduate, majoring in history and political science as well as Duke University for graduate school studying contemporary history and Russian studies.
After working in Bologna for seven years, Nation became the Director of Russian and Eurasian studies at the US Army War College. Currently, Nation is a visiting professor of security studies, planning to remain in undergraduate studies.
"Dickinson has given me that opportunity, which I greatly appreciate. It is an admirable institution, a good place, I think, to learn and grow," he said.
Nation teaches political science and international relations classes throughout the year, and will also be introducing a new class—Global Security—for the upcoming spring semester.
"I like this combo, in part due to its interdisciplinary character – interdisciplinary programs that broaden functional or regional specialization have much to offer," said Nation.
Although Nation has been part of the Dickinson community for many years, he taught at a variety of other institutions as well as spent 22 years abroad.
"I have taught with many schools (sometimes as a visiting fellow):  USC, Cornell, the University of Fribourg (Switzerland), the U.S. Army Russian Institute, the Johns Hopkins University School of Advanced International Studies (SAIS), the U.S. Army War College and Dickinson, among others," stated Nation.
Outside of the classroom, Nation stays extremely active, serving as a faculty member for the Dickinson Cross-Country and Track and Field teams.
"I believe that collegiate athletics can make useful contributions to personal and professional development," he said. "The Dickinson program, free from the money-driven imperatives of "big time" collegiate athletics, is great in this regard. Interacting with the students engaged in these activities is a real reward."
In addition to staying involved in sports, Nation also practices the guitar and sings with local choruses.
"I have a tenor voice, always in demand, so real talent not necessary," said Nation, "I occasionally break into song in class, to which my students respond with mercy and forbearing."
According to Nation, being an educator comes with many challenges—particularly economic, cultural and political factors, among many others—but he also recognizes the many great benefits that come with teaching at a small liberal arts college.
"Working in an educational environment is a privilege. For me the faculty-student relationship is most rewarding." Nation stated, "There are so many opportunities for interaction. The dialogue and associations that grow from this is the best part. I have a long list of friends who are 'former students,' most important to me." Besides studying all around the world, being an active member in Dickinson's athletic community and teaching a handful of extremely popular classes, Nation also had the chance to study at the same school as a major political figure.
"Vladimir Putin was my classmate at Leningrad State University. It didn't seem crazy then, but it does now!" he said.