Club Spotlight: Challah for Hunger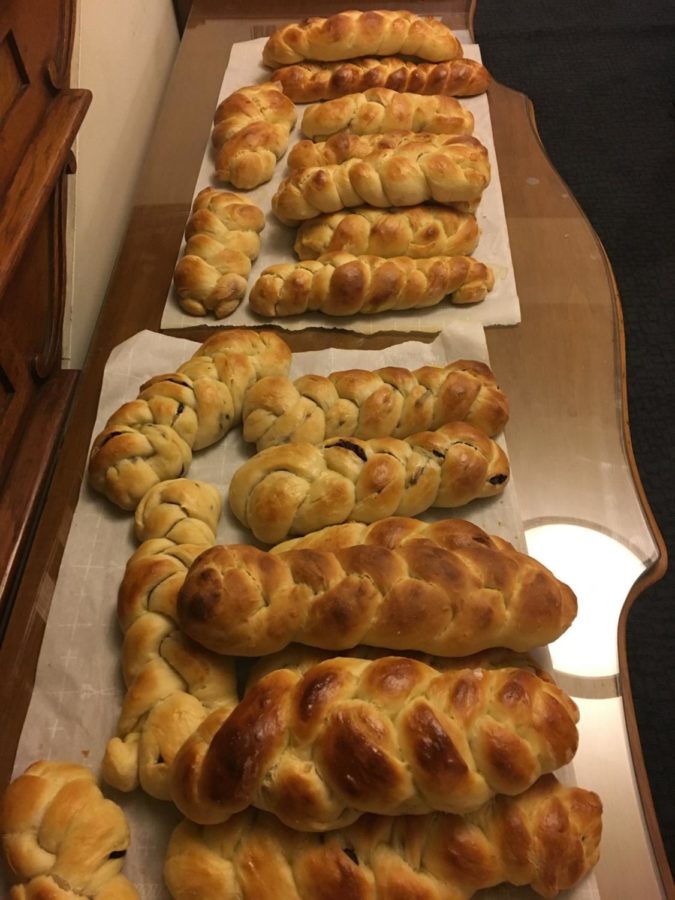 Are you looking for a place "to socialize with friends and meet new people" and "bake bread?" If so, then "Please stop by and support [Challah for Hunger's] work!  All are welcome to join us" said the club's president Marissa Ruschil '19.
Ruschil explained that the club, which is "open to the whole Dickinson community," aims to raise awareness about hunger through "volunteerism, philanthropy and advocacy." The bread itself is baked in the kitchen of the Asbell Center for Jewish Life, and sold in the basement of the HUB on Fridays to students, staff, faculty or any other local townspeople.
Although the club itself is not large, Challah for Hunger "is known both nationally and globally by college students from over 80 campuses across the world," said Ruschil.
Ruschil learned about Challah for Hunger through Alpha Phi Omega, the national service fraternity on campus explained Ruschil. She said that all proceeds from the bread sales are given to local non-profits that fight hunger.
Ruschil explained that the Challah the club makes is not always traditional Challah, but also includes other creative variations to the classic Jewish sweet bread. Ruschil said her personal favorite has been "pizza and s'mores challah."
Challah for Hunger meets every other Thursday in the Asbell Center, welcoming anyone to try their hand at making Challah bread. "Even if you have never baked before, or cannot participate on a regular basis," Ruschil said.