Listen Up: Present: YOU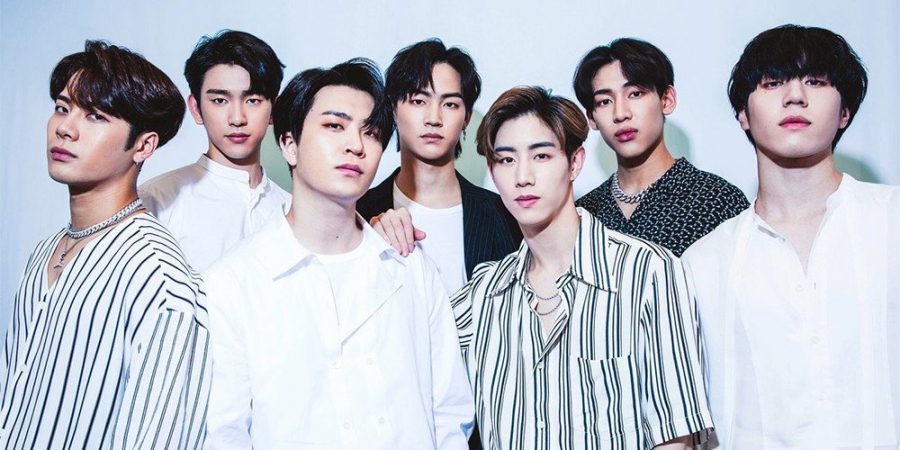 Simran Dali '22, Guest Columnist
October 11, 2018
If you're tired of waiting for your favorite K-pop groups to come back with new songs this quarter or you're tired of the same five songs you've been playing on repeat, GOT7 has just the right mix of genres and songs on their new 16-track album, Present: YOU, released in mid-September. Known for their diversity and individuality amongst K-pop idols, GOT7 highlights that diversity best with this album. The title track comes in Spanish, English and Chinese, in addition to the original Korean version. Additionally, each of the seven members have worked on their own solo songs, as both lyricists and composers. 
The title track, "Lullaby" starts us off with synth vibes and powerful vocals from Jinyoung, JB and Youngjae. It's a great song to listen to, in any language, while you're cleaning up your room, exercising or you're just wanting to jam out in the shower (maybe not if you have a communal bathroom). 
"I'll Protect You" is one of the slower, electronic group songs on the album, with sweet, romantic lyrics and a slow but playful beat. However, if you're not a fan of a lot of tempo changes, this song may not be your style. My personal favorite though is "I Am Me" which was written by Jinyoung. The message of trusting yourself and accepting who you are that the lyrics put out matches well with the feel-good tones of the song (it's a part of my 'easy-listening' playlist for sure). 
As we move on to the solos, something that stood out to me as a fan was that each solo song reflects the personality of each member. For instance, with BamBam's "Party" we have an upbeat dance track with lyrics about going out and having fun. This fun, lively song is a representation of BamBam's usual cheerful, energetic self. Similarly, Jackson's "Made It" adopts a hip-hop style we're familiar with in his solo projects in China, and the rap is hard-hitting, showcasing his strengths as a rapper. Yugyeom's "Fine" is a soft R&B track, perfect for his style of dance and Mark's "OMW," which features Jackson, is a smooth down tempo track with hints of hip-hop, depicting just the right balance of calm and mischief that we usually see in Mark. 
GOT7 as a group has evolved so much from the time of their debut, moving away from hip-hop towards soft pop, particularly after they started writing and composing their own music. For any newcomers to K-pop, this album is a fantastic way of getting acquainted and it offers a variety of styles to suit most people's tastes.