Listen Up: Don't Mess Up My Tempo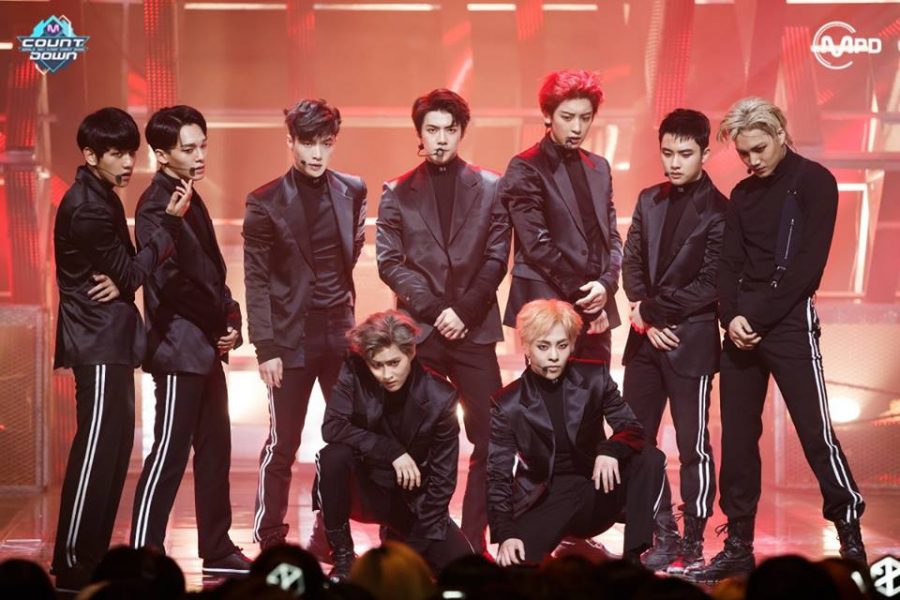 Simran Dali '22, Life & Style Columnist
November 8, 2018
After over a year of waiting, K-pop fans can finally get excited about listening to EXO, with their new Korean album, Don't Mess Up My Tempo, which was released on Nov. 2.  
Complete with nine tracks, this is EXO's fifth studio album in Korean. Don't Mess Up My Tempo also features Chinese member Lay, who was last heard on the group's winter release, "For Life," in 2016. 
The title track, "Tempo" comes in both Korean and Chinese versions, catering to the growing EXO fandom in East Asia. The signature two versions have not been split into two separate albums, like with previous releases, but they come as songs on the same album. 
The song is nonetheless a groovy song with a focus on members Chanyeol and Sehun's rap verses, an unusual change to the powerful vocals typical of EXO singles. "Tempo" also features a full acapella verse, combining Baekhyun, Chen and D.O.'s smooth vocals with the rest of the group's deep baritone voices. 
"Sign" comes off as a strong candidate for potential second title track. Its electropop sounds combine perfectly with powerful sub-vocals from Suho and Xiumin. "Damage" is another song where EXO shows off its rappers with its hip-hop vibes and EDM beats. 
There is also a peek into Spanish and Latino music with "Ooh La La La," where we see EXO's sharp dance skills come to play, especially through member Kai. Other notable pop tracks like "Gravity" and "With You" feature lyrics from member Chanyeol. 
From a fan who's been waiting over a year to listen and see EXO perform anything besides their last hit single "Kokobop," I feel EXO has done well in surprising us with a combination of rap-focused and melodious songs in their latest album, Don't Mess Up My Tempo.