Professor Spotlight: Karl Qualls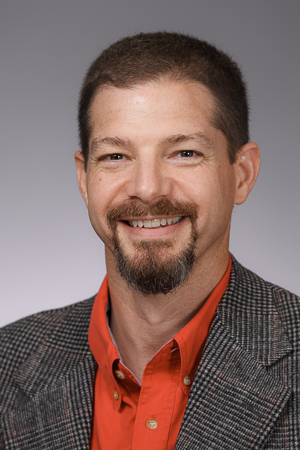 Professor of History Karl Qualls loves to share his passion for Russia through a variety of courses at Dickinson. 
Growing up in Lawson, Mo., a small farm town, Qualls claims he had uncommon aspirations for this area. His interest in Russian history and politics began to grow as a young teenager. 
Eventually, Qualls taught himself the basics of the Russian language and was selected for the prestigious Missouri Scholars Academy. Professor Qualls was admitted into the University of Missouri, receiving a double major in Russian studies and history, and later attended Georgetown University, focusing on Russian and Eastern European history with a minor field in modern Europe and Germany. After graduating, 
Qualls went back to the University of Missouri to work as a Russian historian for two years. He also spent two years at William Woods University before joining Dickinson. After years of education and educating, Qualls began teaching history at Dickinson in 2000.
Professor Qualls is an avid supporter of a liberal arts education, believing that "citizens need to know everything." Being able to think philosophically, economically and scientifically are among the many reasons he strongly believes in the value of the liberal arts. "It's a rare student who will exit a liberal arts school not prepared for the world," he said. For Qualls, being a liberal arts professor allows for constant personal development.
Qualls is currently working on his second book which will  focus on 3,000 Spanish children who fled to the Soviet Union during the Spanish Civil War. The book will delve into their little-known education and the creation of what he identified as the "Hispano-Soviet Hybrid."
The greatest enjoyment for him, however, comes from watching his students transform from "wide-eyed and frightened" first-years to "confident, incredibly intelligent peers" by the time they graduate. 
Studying the humanities, to Qualls, allows you to better comprehend the world around you and understand "who you are as a human."  The ability to make thoughtful decisions, is one that professor Qualls believes is learned through studying the humanities. To any students interested in majoring or minoring in history the professor has one word of advice: "write."