Let's Get Reel: The Princess Switch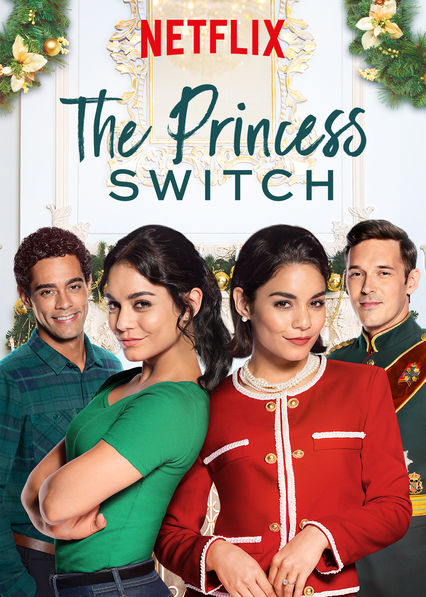 Lauren Toneatto '21, Social Media Editor
December 6, 2018
Hang on for a minute...we're trying to find some more stories you might like.
I'm typically not the biggest fan of Christmas movies. I never looked forward to ABC's 25 Days of Christmas as a child and I've never actually seen The Polar Express. However, Vanessa Hudgens can motivate me to watch just about anything, and throwing a princess plot in the mix only seals the deal. Therefore, when I learned about Netflix's The Princess Switch I made an exception to my previous Christmas movie claim, and I am glad I made that choice. 
For a short and sweet summary, imagine The Parent Trap, expect remove Cady from Mean Girls and replace her with Gabriella from High School Musical. Then age up the protagonists, add a handsome but reserved prince, a charming but underappreciated best friend and make everyone unexpectedly fall in love in two days. That's The Princess Switch in a nutshell. 
On a more serious note, The Princess Switch has a delightful plot that is worth talking about. Stacy De Novo (Vanessa Hudgens), an ordinary baker from Chicago doesn't do spontaneity. 
Therefore, when her best friend and sous chef, Kevin (Nick Sagar), with the help of his adorable daughter Olivia (Alexa Adeosun), present her with an invitation to the Royal Christmas Baking Contest in Belgravia, it takes some convincing for Stacy to jump on a plane and abandon her bakery just a few days before Christmas. 
Once in Belgravia, Stacy accidently bumps into Duchess Margaret Delacourt (also Vanessa Hudgens) after a messy baking mishap. The two women are shocked by their similar resemblance. On the eve of her marriage to Prince Edward (Sam Palladio), a man who Lady Margaret barely knows and has no wish to learn more about, she requests a favor from Stacy: in an attempt to live a normal life before dutifully becoming the Princess of Belgravia, Lady Margaret asks to switch lives with Stacy for a few days. 
With identical looks, the two ladies make the switch for two days just before Stacy's baking competition and Margaret's New Year's wedding. With no one knowing of the switch except Lady Margaret's trusty servant Mrs. Donatelli (Suanne Braun), what could possibly go wrong? 
Vanessa Hudgens did not disappoint in this film. She switches effortlessly from the organized, everyday Stacy to enchanting, put together Margaret. She is spunky but serious, headstrong but understanding all in one movie. I found Hudgens particularly charming to watch after the switch occurred. As Stacy pretending to be Margaret, she shined as she made real connections between the royal family and orphaned children, a feat that hasn't been done in hundreds of years, all while putting Prince Edward in his place and showing that princesses are just as capable of making change. 
Also, during a phone call between Stacy and Margaret where they subtly talk about their emerging crushes, I thought Hudgens did a particularly pleasing acting job. 
This film also has a nice amount of wit integrated into the script given its family-friendly audience. I found myself perking up after a clever line or increasing my smile, which was ever-present while watching, after a tender moment between Stacy and Prince Edward. 
Overall, watching The Princess Switch was a great start to my holiday season. Regardless of my initial excitement to watch the film, it surprised me how much I enjoyed my viewing experience. It's no wonder that since this film ended with two happy endings, I couldn't help but fall in love with Vanessa Hudgens in both these roles. I may have to make a new Christmas tradition of watching The Princess Switch every year as it's on its way to becoming an instant Christmas classic.