Professor Spotlight: Jim Sias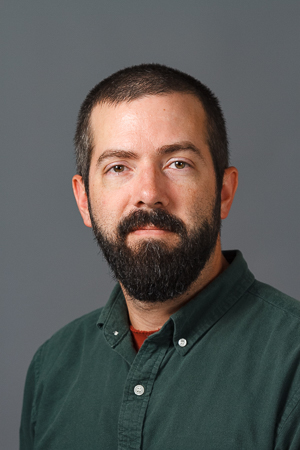 Vlada Watkins '21, Guest Columnist
January 31, 2019
Although Assistant Professor of Philosophy Jim Sias describes himself as an introvert, many students believe that, in the classroom, he is the exact opposite. In fact, he has a lot of opinions, and is not afraid to share them. Professor Sias also claims that he never gets nervous when lecturing and has no problem talking in huge crowds, instead, he likes to stir up conversation. Sias also follows the advice of his graduate school professor who told him to never over prepare for a lecture as it creates an unhealthy rigidness that would actually hinder the best delivery possible of the material.
Currently, Sias is teaching Introduction to Ethics, Modern Moral Philosophy and Moral Psychology (a class I am taking this semester). Because Professor Sias wrote his thesis on "What sort of role does emotion play in moral cognition?" at the University of North Carolina-Chapel Hill, Moral Psychology is one of his favorite courses to teach. More recently, Sias also  wrote  a book titled The Meaning of Evil which was published in 2016. According to the Dickinson Faculty Page, Sias describes The Meaning of Evil as a book in which he examines, "the psychologies of people commonly regarded as evil, and…argue that what makes a person evil is the particular way in which he sees, or regards, others in the moral community."
Before Professor Sias was teaching courses on ethics and morality, Sias did not really know what college he wanted to go to. However, when his father pressed him further on which institution he would attend, Professor Sias replied "Atlanta Christian College," a name he had heard over the radio (Atlanta Christian College is now called Point University). From there, Professor Sias went to the University of North Carolina-Chapel Hill for graduate School before attending Georgia State University for a shorter graduate program.
When asked why he decided to specialize in ethics in graduate school, Professor Sias said his "romantic answer" was that he grew up noticing that many intelligent and rational people always had something to say, but would oftentimes be at disagreement with each other. It was this particular thing that was truly a new concept to Sias: How could there be so many different foundations when it came to things such as morality? 
To highlight Sias' love for ethics, he also made a very interesting claim in class a few days ago. With blood rushing to his face, Professor Sias proudly stated that he does not care at all about people's political opinions. Of course, being the curious student I am, I had to ask him to elaborate. Sias believes that when people discuss politics, they often run into making competing claims or claims that are not relevant to the discussion at hand. The problem with this is that people are not getting to the essence of issues, and that can be a waste of time. Instead, Sias wants to find a way to resolve moral disagreements. First, however, Sias has a set of goals he plans to reach during this semester.
Because Professor Sias is constantly tackling difficult questions of morals and ethics in addition to his busy spring schedule, he says his goal is to maintain a balance and not get overworked. In addition, Sias also cares about being a professor that is available to his students. 
When asked what makes a good professor, Sias stated, "lack of pretension." This ability to be humble with one's knowledge and recognize the fact that we are all still learning is something Sias values most as a professor. 
Outside of his academic life, Professor Sias is the father of three children: James, Campell and John-Mac (youngest son). 
When asked what he would advise to students during their time at Dickinson, Professor Sias strongly recommends that we should take academics seriously, but not overthink every aspect related to our academics at college, such as advisors and study abroad. However, this does not mean that we should not take our relationships seriously and the connections we make from there.