Let's Get Reel: Green Book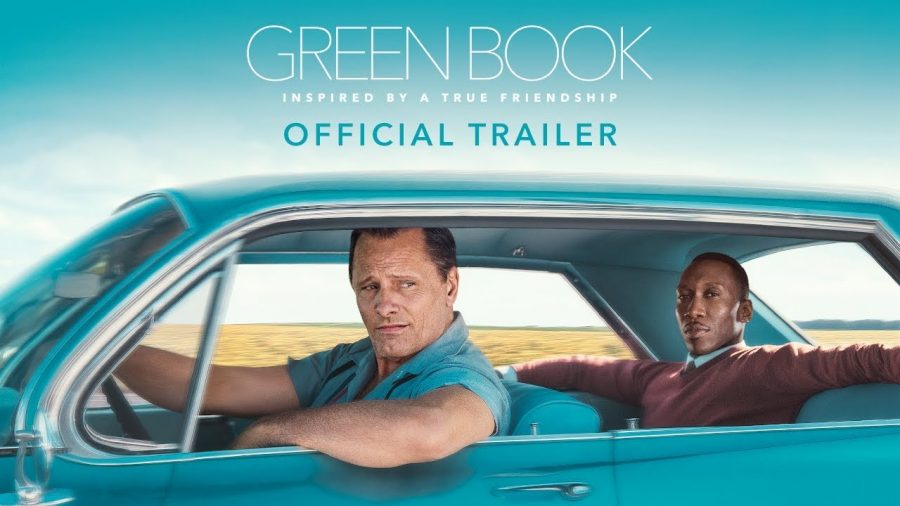 Christian Foley '20, Life & Style Columnist
February 21, 2019
With Oscar season around the corner, Green Book is a film everyone should see before the awards are presented. 
Based on the true story, Tony Lip (Viggo Mortensen), a local New Yorker, must escort Dr. Don Shirley (Mahershala Ali), a renowned African-American pianist, to his concerts in the deep south. As this takes place in 1962, both Lip and Shirley must come to terms with the dangerous reality they now find themselves in.
One of the reasons this film works so well is due to the complex duality of its central characters. The very situations that help Lip are the same ones that have hurt Shirley. Lip is a middle-class man, born and raised in New York, with little to no knowledge of the country around him or the harsh realities that come with it. While spending time with Dr. Shirley and simply viewing parts of the country he has not seen before, he is able to become more self-aware on issues such as race and identity, as well as gain more appreciation for love and beauty. On the flip side, the long trips around the country that help Lip do the opposite to Shirley. Divorced with no family relationships, Shirley chose his career over his personal life. This decision is constantly questioned the more he gets to know Lip.
How well this film does during the Oscars ceremony may depend on several factors not necessarily tied to the film itself. The depiction of Shirley was for the most part good. It showed him as a man with unique and distinguished talents, but not as someone who is unrelatable to viewers. However, the film has been criticized by members of Shirley's family for portraying him as ashamed of being black or an outsider to the black community. Other off-screen incidents include director Peter Farrelly apologizing for exposing himself to females he worked with in past movies. 
If either of these critiques on the film will, or should, effect how it does at the Oscars is yet to be seen; but with a list of strong contenders like "A Star is Born", "The Favourite"  and "BlacKkKlansman" as well as apparent snubs such as "If Beale Street Could Talk" and "Sorry to Bother You", "Green Book" will need all the help it can get.