Caf Review: Vietnamese Flank Steak Salad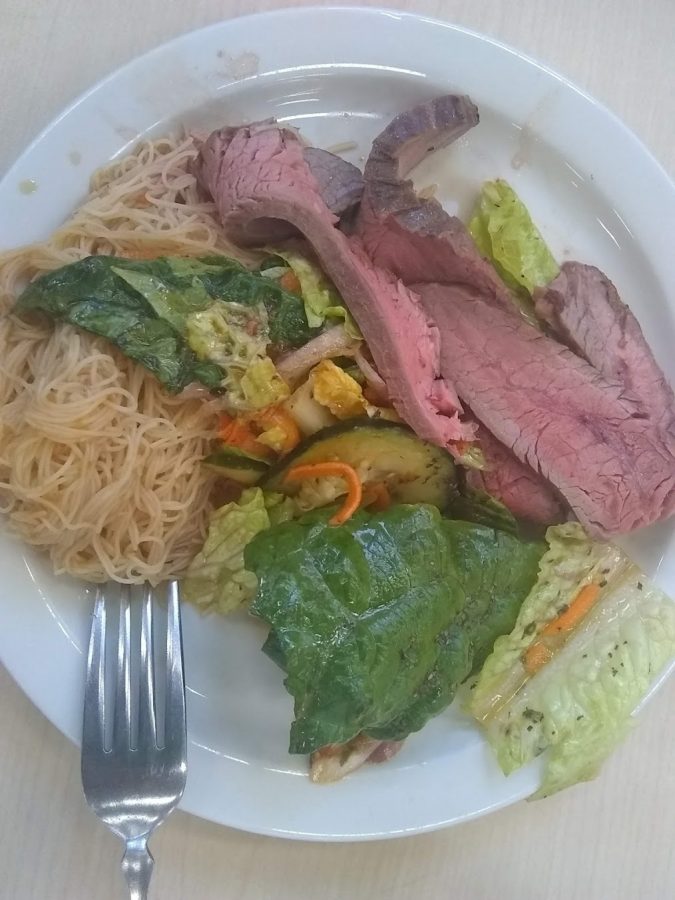 Shane Shuma '22, Life & Style Columnist
February 28, 2019
Every so often I find a special cut of meat in the dining hall. From ribeye steaks, to salmon, to turkey, there are options for lovers of real meats. Last week I discovered a meal at the grill that was more than just mystery meat. 
When I entered the dining hall, I immediately ran over to the grill to check on what they were serving. I was sold when I saw a beautiful, slim cut of steak on the grill. It was pink in the middle, and its juices were oozing elegantly. As the cook was grilling the steak, I turned to see what was being served with it. There was a container of salad and a container of thinly sliced noodles placed on the counter beside the grill. They looked fresh, so I decided to order the full dish with nothing left out. I am sure glad I did! 
The salad portion of the dish was fantastic. It had a peanut flavored dressing that meshed perfectly with the steak's flavor. The salad also gave a nice, crunchy contrast to the dish as the noodles and the steak were squishier in texture. The noodles were also a good complement to the dish. The steak was chewier, the salad was crunchier and the noodles were soft. The noodles were cold, so it also provided another layer of contrast. The warm steak with the cold noodles provided a refreshing sensation to my mouth. After my meal, I went up and got a second serving before finishing completely. I was fully stuffed and happy with the meal. If you want a balanced, wholesome meal, keep an eye out for the Vietnamese flank steak salad.