Dining Review: Bayman's Kettle Corn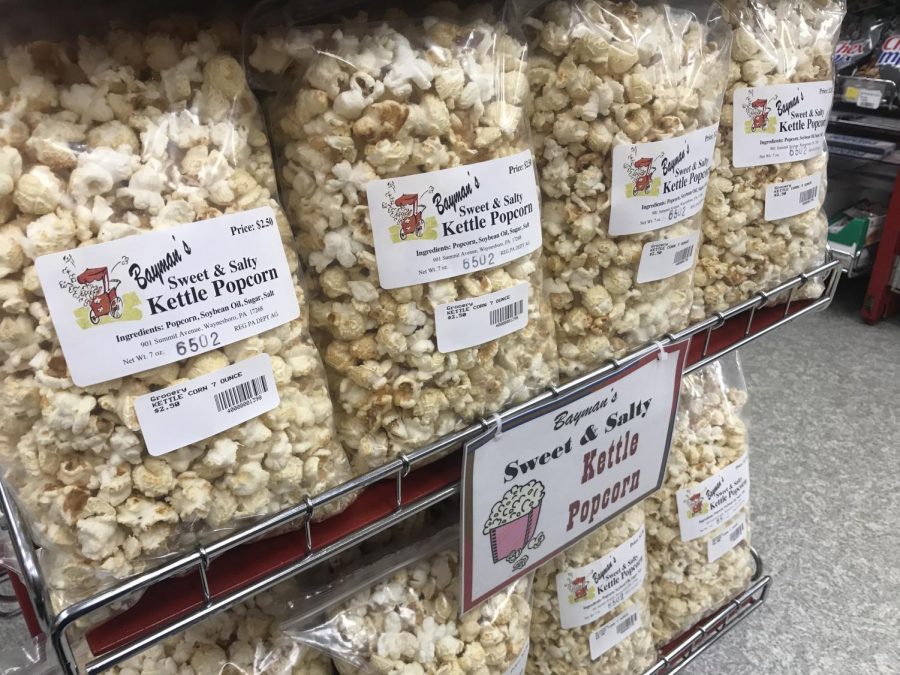 Shane Shuma '22, Life & Style Columnist
March 7, 2019
Kettle Corn is amazing. As a southerner, I have encountered kettle corn ever since I can remember. It's sweet, it's crunchy, it's portable, although at times it may be a little messy. All around it's a solid snack choice for any occasion. That is why I am so glad that the Devil's Den continues to stock kettle corn. 
I started my addiction last semester, and it has continued into this one as well. When I arrived back on campus and saw that they hadn't stocked it back yet, I had a mini-heart attack. Luckily, my fears were dissuaded once the popcorn was re-stocked. To give you an idea on how great the kettle corn at Dickinson is, I'll tell you a story. 
As I was buying a kettle corn bag from the Devil's Den I wanted to eat it so fast that I forgot to even take a picture of it for this review. I had to go all the way back and take another photo. I have probably had dozens of bags of that pure, crunchy gold and I see no signs of stopping soon. 
Not only is it delicious, but it's the perfect snack to share (if you want to, but it is also the perfect snack to keep to yourself). You can just pour some into your friend's hands, but be warned, they may also fall in love with the popcorn, so make sure you guard your stash. 
The kettle corn at Dickinson is also relatively cheap, only costing $2.50 where similar sized bags can sometimes run up to $6 depending on the place. Overall, if you want a cheap, crunchy, sweet and exceptional snack, choose kettle corn.