Let's Get Reel: Captain Marvel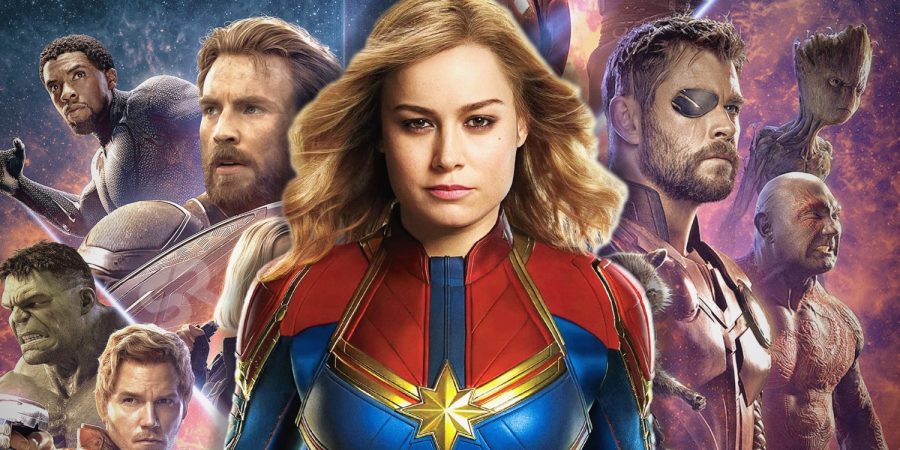 Christian Foley '20, Life & Style Columnist
April 4, 2019
Spanning over a decade with more than twenty films in the MCU, it looked as though this film would signal the gradual decline for Marvel films. Everything pointed to this shift. It would not be able to live up to last year's Infinity War. It would not be the first female super hero film, as Wonder Woman already snatched that away. There is nothing Marvel can do to make a stand-alone film with a character introduced this late in the series and have it live up to the high standard they have already set. Yet somehow, after all of that, Captain Marvel delivered for the blockbuster machine once again. 
A genuinely funny movie was perfectly balanced with the unique fight scenes, the return of old characters (Agent Coulson played by Clark Gregg) and the addition of new characters (Jude Law and Ben Mendelsohn). While this is certainly not a critique of the recent films, there was something unique about the original Marvel post credit scenes. Usually one hinted at upcoming films while the other was a lighthearted joke to leave viewers smiling. With increasingly complicated plots, recent films have gotten away from that and focused on delivering details for future films. Nostalgia struck me watching the post credit scenes for this film and seeing how, even so deep into the series, they can still go back to their origins and deliver it so well. We were given an interesting first look at Avengers: Endgame, while also seeing a comical scene of the cat we were introduced to in the film. Nothing special, just pleasing the audience.
My expectations for this film were not high. After Infinity War, I disliked Ant Man and the Wasp and feared the downfall had begun. However, with stand-alone films like Spider-Man: Into the Spider-Verse and MCU films like Captain Marvel continuing the Marvel excellence, it looks like these beloved characters will be here for years to come.