Caf Creation: Brie Grilled Cheese Hacks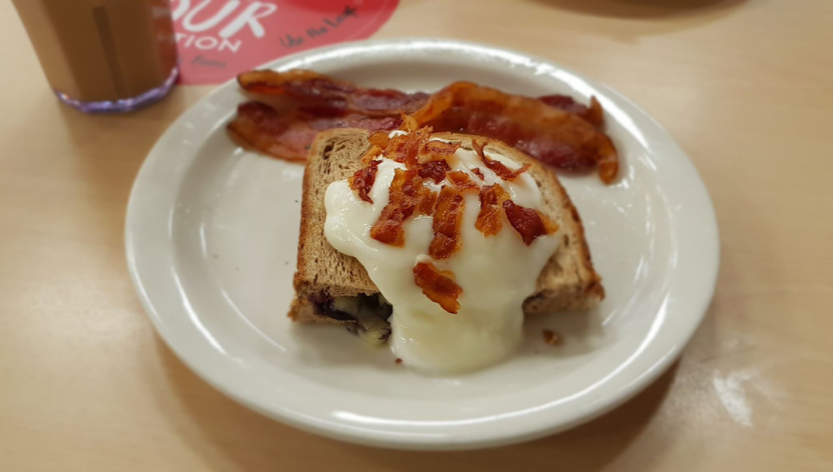 Ngan Do '22, Life & Style Columnist
October 10, 2019
Blueberry & brie grilled cheese has always been my favorite breakfast at Dickinson College's cafeteria. I've eaten it so many times that I can not even count how many times I have gotten it. On a beautiful Thursday morning, this dish once again appeared on the breakfast menu and to satisfy my curiosity and eagerness, I made some changes by myself to the original version, and it turned out pretty amazing. 
Instead of having a plain blueberry & brie grilled cheese, I mixed some Greek and vanilla yogurt, then added it on top of the sandwich (you can definitely set the yogurt aside if you don't want to put it on top). From my perspective, because the grilled cheese is a little saltier than it should be, by adding yogurt to it, the sweet and acidic flavor balanced out the saltiness. 
The next optional step would be for those of you who are not vegetarian and would like to have some meat flavor on the bread. Break up the bacon, sprinkle it on top of the yogurt and here you go – your dish is ready!
If you are a big fan of blueberry & brie grilled cheese and want to experience new variations on it, my creation above could be the one for you to try!