Red Devil Records: "Love Yourself: Answer"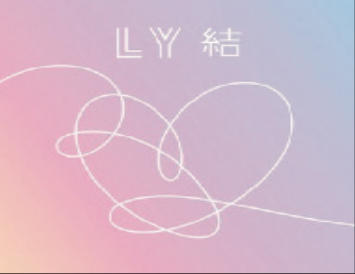 Tra Pham '22, Life & Style Columnist
October 17, 2019
"I'm the one I should love in this world
Shining me, precious soul of mine" – Epiphany by BTS
On Aug. 24, 2018, the Korean boyband BTS released their final album in the "Love Yourself" under the title "Love yourself: Answer," featuring a total of 25 tracks from the previous albums and seven new songs. The songs vary a lot in their music and choreography styles, ranging from strong, robust, energetic songs like "I'm fine" and "IDOL" (which also has a collaborated version with Nicky Minaj!) to gentle ballads like "The Truth Untold" and "Epiphany."
This album does not only mark the ending of an album series, but more importantly, it marks the final breakthrough in the story of a person's self-discovery that BTS has conveyed throughout their career. 
Earlier in their career, BTS was known for tracks like "Save Me" and "I Need You" that draw a portrait of an insecure person who is always vulnerable to the idea of being alone and judged by others. He is willing to trade in everything for the sense of belonging, even if it means masking his own identity and manipulating himself according to others. 
As time goes on, the person gradually comes to realize that the key to the happiness he's been yearning for is none other than loving himself. This message is evident throughout tracks like "I'm Fine", "Epiphany", and "IDOL." Here, he's moved onto a phase of self-worth and self-love, confidently defining himself instead of leaving it at others' disposal, getting rid of the part that social expectation previously occupied in him and replacing it with his individuality.
Interestingly, the track "I'm Fine" is a sequence of "Save Me," not only in the way that the title "I'm Fine" is created using the reverse image of "Save Me," but it shows that this person who is once weak and dependent on others to gather pieces of himself is now taking control of his own life. He's standing up on his own feet, speaking his own voice, no matter how challenging it might be. He is alone but not lonely.
Worldwide fans have since sent thank-you message to BTS through many social media platforms since their music have helped many through low points in their life, through struggle with depression and despair. The message of self-love that permeates throughout the whole album has been what keeps people coming back to be themselves whenever hardships in life lead them astray.